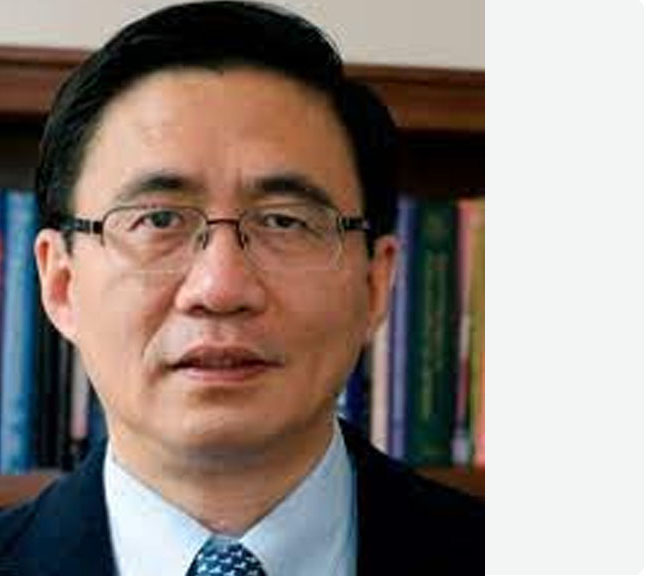 FROM THE DEPARTMENT CHAIR:
Dr. Zu-hua Gao, Professor and Head 2022-present
The department has over 50 full-time tenure track research faculty including, 6 fellows of the Royal Society of Canada, 5 fellows of the Canadian Academy of Health Sciences and 3 active Canadian research chairs. Our research faculty are geographically located in nine research institutes ( BC Cancer Research Institute, BC Children's Hospital Research Institute, Centre for Blood Research, Life Sciences Institute, Djavad Mowafaghian Centre for Brain Health, Centre for Heart Lung Innovation, Providence Health Care Research Institute, Vancouver Coastal Health Research Institute, Women's Health Research Institute) and involved in a wide spectrum of research including basic investigative research (13 programs), knowledge translation research (23 programs) and clinical applied research (11programs). Currently, the department faculty members are involved in 105 global initiatives. Our annual research fund has been consistently over 20 million dollars (22,462, 741 dollars for the year 2021).
The department offers a wide spectrum of education programs including the classroom-based and small group teaching in UBC Faculty of Medicine undergraduate medical education (288 students), Bachelor of Medical Laboratory Science program (44 students), graduate education (65 students), residency training (6 programs, 38 residents), an area of focused competency in transfusion medicine clinical fellowship programs (2 fellows), and clinical fellowship training in several subspecialty areas, two certificate programs (Laboratory Quality Management, Infection Prevention and Control), and multiple continue medical education programs such as the Canadian Anatomic and Molecular Pathology (CAMP) course, the Canadian Pediatric & Perinatal Pathology Slide Club, etc. The David F. Hardwick Pathology Learning Center hosts thousands of students visits every year.
The department has over 295 clinical faculty members geographically located in hospitals of six health authorities across the province. Together, our staff provide diagnostic services to 5.5 million people in the spectrum of pathology, hematology and transfusion medicine, microbiology and infectious diseases, biochemistry, genetics and molecular diagnostics.
As you navigate through our website, you will find the details of our educational programs, the research interests and accomplishments of our eminent faculty members, and many exciting activities and events in the department. The department has always been the center of extensive national and international networking. We welcome you to connect with us for education, employment, cross appointment, research collaboration, endowment, or any other activities that can eventually benefit our society.
---