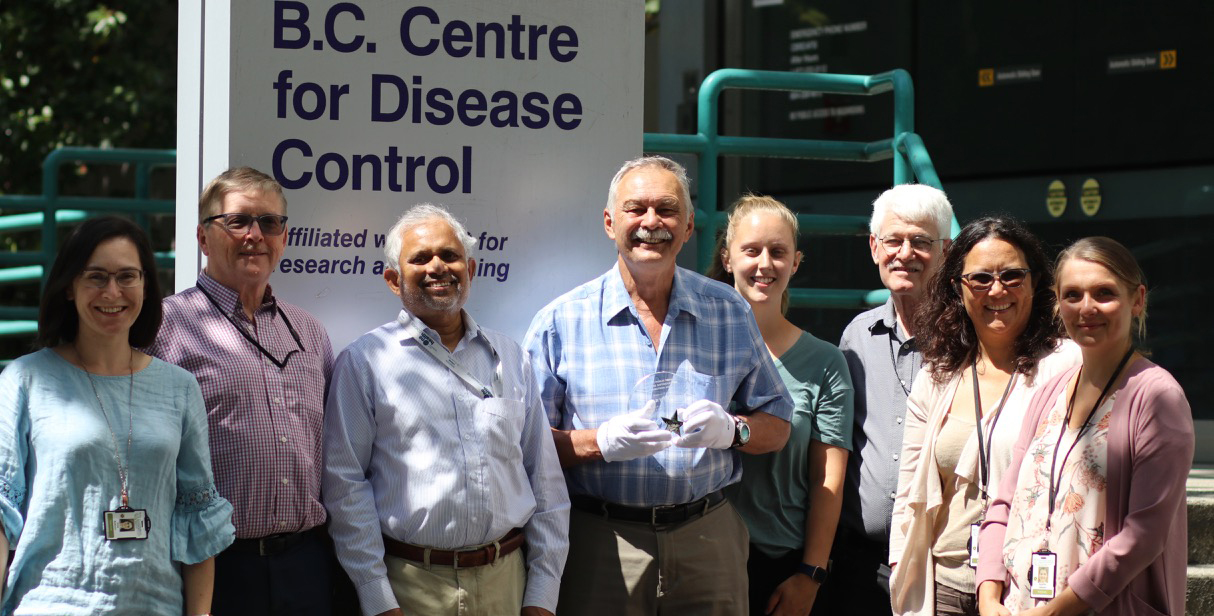 Now you've been vaccinated, how safe are you? Peek behind the curtain of BCCDC's work to determine just how effective the vaccines are
Michael Donoghue, Senior Project Manager UBC CDC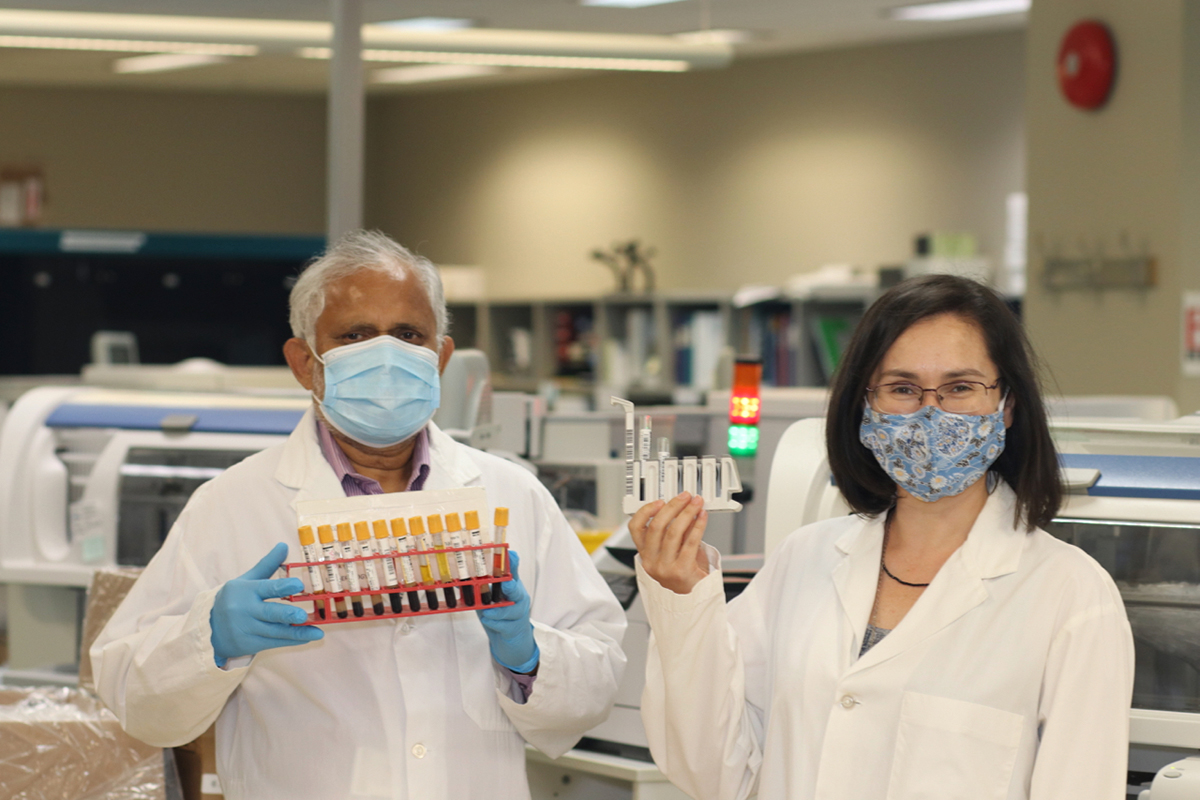 Drs. Jassem, Morshed, and Sekirov have been working and collaborating with other UBC researchers on multiple projects to evaluate the SARS-CoV-2 vaccine responses. This has included specific populations groups such as the elderly, immunocompromised patients, as well as healthy patient groups.
This dynamic research team based at the BC Centre for Disease Control's Public Health Laboratory (BCCDC PHL) has been able to introduce and validate a comprehensive multiplex serological platform that allows assessment of both vaccine-induced humoral responses, as well as those elicited by SARS-CoV-2 antigens not found in vaccines approved for use in Canada. By taking this comprehensive approach, the team has been able to evaluate all post-vaccination blood samples of research participants for evidence of immune response to the virus itself, which can serve as an indication of breakthrough infection. This holds even in the absence of symptoms on the vaccine recipient.
A key strength has been the close collaborations with BCCDC epidemiology groups and data scientists. Doing so has allowed for data linkages of vaccine recipients participating in research studies with SARS-CoV-2 molecular test results. Now, any virologically confirmed breakthrough infections can be investigated for virus type and vaccine recipient's strength of the humoral response, providing a treasure trove of useful additional information on vaccine performance.
Dr. Petric came out of retirement to lend his expertise in this project. His historic knowledge on how to grow viruses in cell culture, previously the bedrock of clinical diagnostic virology, has been critical to this project's success. Cell culture has largely been replaced by far more efficient and sensitive nucleic acid-based testing (PCR) and high volume enzyme immunoassay technologies. However, the growth of viruses in cell culture remains invaluable for viruses such as influenza and with emerging viruses such as the SARS-CoV-2.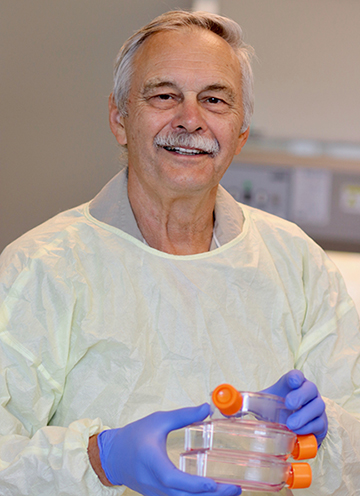 The BCCDC PHL is well-positioned for comprehensive diagnosis and identification of the SARS-CoV-2 virus having the high volume RT-PCR, whole-genome sequencing, and high volume serology technologies.
Being able to grow the SARS-CoV-2 virus in cell culture, based on the previous experience with SARS-CoV of 2003, has allowed for the implementation of virus isolation from clinical specimens shown to contain the variant viruses. In addition, neutralizing antibody serology has been able to complement the high-volume technologies.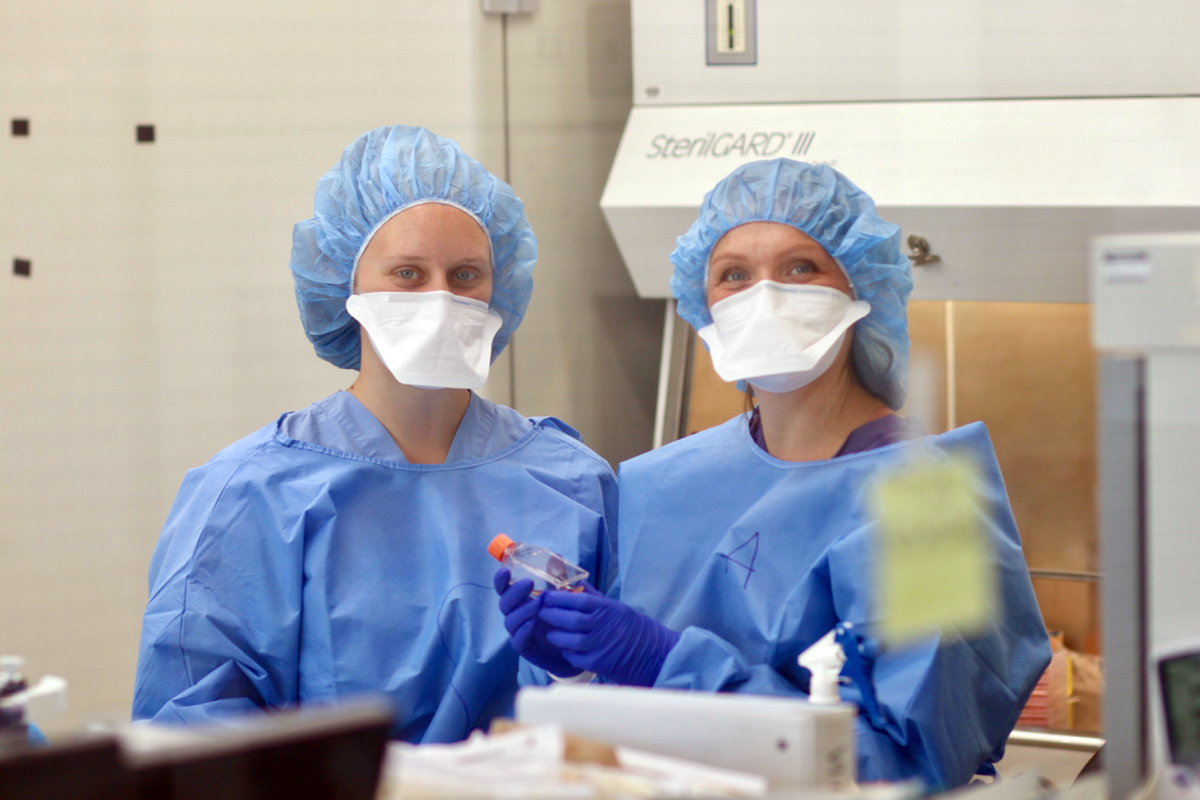 Combined, these approaches have allowed the BCCDC PHL to prepare stocks of virus variants and share them with the PHAC National Microbiology Laboratory in Winnipeg and other investigators and for use in determining levels of neutralizing antibodies in vaccines and our overall population samples as the pandemic evolved.
As well, these approaches allowed for the production of positive controls, in which the virus has been inactivated, to be used in the various diagnostic tests. Finally, it has allowed the laboratory to evaluate specific new technologies for serology and antigen detection and to participate in vaccine development studies.
Science is said to be carried out on the shoulders of others, and the combined work from this diverse team involving researchers, clinical experts, scientists, technicians, academics, public health officials, and others, has been an excellent example of what science can achieve when diverse groups work together and combine their skills and knowledge to address a public health threat that endangers us all.