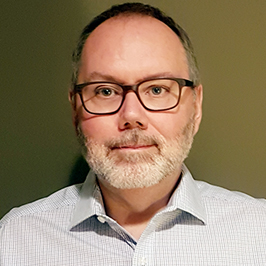 Written by: Dr. Michael Sutherland, Associate Director, BMLSc Program
In response to recent retirements and the changing landscape in clinical and foundational research, the BMLSc Program formed the Curriculum Enhancement Steering Committee (CESC) in September 2020. With varied representation from the BMLSc Program, the CESC works towards maintaining consistency in the Program with balancing the changing needs of students and laboratory sciences.
The goals of the CESC are to:
identify targeted improvements for the delivery of PATH 305 beginning September 2021;
identify improvements for the delivery of PATH 404 beginning September 2022; and
explore current trends in laboratory medicine with the aim of developing new program content for September 2022.
A huge thank you to CESC members Dr. Sophia Park, Dr. Ken Liu, Jennifer Xenakis, Eric Hempel, Vina Fan, and Nadine Plett for their insight, ingenuity, and commitment to the BMLSc program.
The initial focus of the CESC was PATH 305, since these changes were planned for the upcoming academic year. PATH 305 was one of the original courses offered when the BMLSc Program began in 1981. Since its inception, the use of microscopy in clinical and foundational research has shifted. The revised course has been streamlined, resulting in PATH 305 being reduced to one term. In the new design, emphasis is placed on the utility of microscopy in the current research landscape. Sessions on experimental design, case studies, and microscopy in laboratory medicine have been added to facilitate an immediate connection between knowledge and application and to promote student engagement. The proposed changes were presented to a number of committees by Dr. Amanda Bradley, with final endorsement by the UBC Senate. We are excited to welcome Drs. Calum MacAulay and Martial Guillaud as Course Coordinators.
The CESC is now working to revise PATH 404, another original program course, which focusses on the theory and practice of histochemistry. It relies heavily on experiential learning through experimental design and execution, data analysis, and presentation of results. The CESC is unanimous that maintaining the hands-on nature of this course is important to student-centered learning and is unique to the BMLSc Program. While the exact structure of the updated 2022 course is currently unknown, we are excited to welcome Dr. Narges Hadjesfandiari as the Course Coordinator for September 2021.
The final task of the CESC is the development of new program content. The new one semester course is expected to focus on up-to-date trends in detection and diagnosis in laboratory medicine. Stay tuned for an update in the fall newsletter!