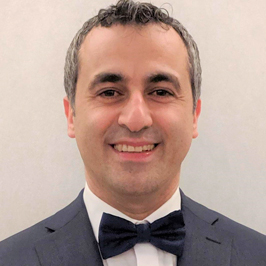 Written by: Ali Bashashati, PhD
Artificial Intelligence to Accelerate Translational Research in Pathology
Dr. Ali Bashashati and colleagues awarded UBC Faculty of Medicine strategic investment fund to build fundraising capacity for AI in Pathology.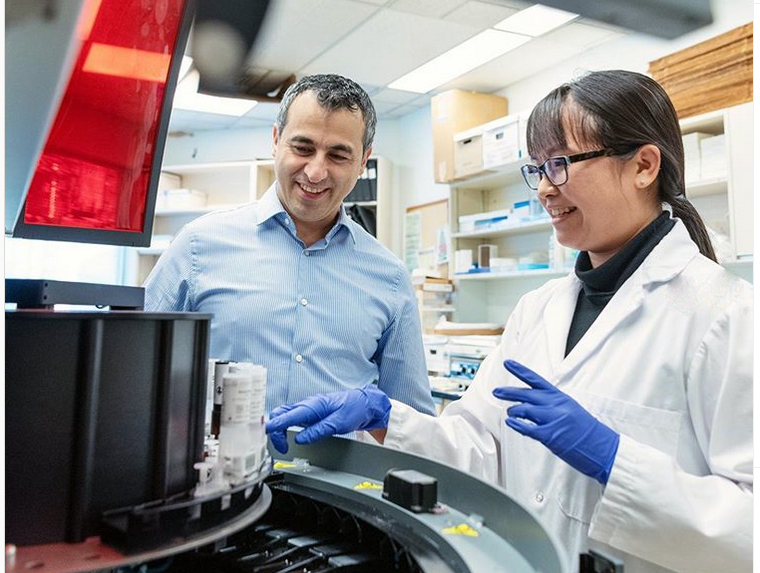 The practice of surgical pathology as a whole has remained relatively unchanged over the last 100 years, with morphological assessment of a haematoxylin and eosin (H&E)‐stained slide forming the foundation of this field. Since the introduction of H&E in 1876, there have been a few important additions to the pathologist's routine toolbox, notably, the invention of immunohistochemistry (IHC) (1974) and the advent of DNA sequencing (1970s). Both of these techniques have found their place in surgical pathology as ancillary tests, and have done much to further the degree to which pathologists can diagnose disease and inform patient management.
Although the H&E stain has not changed in the last 144 years, several other factors affecting the pathology laboratory have changed. While the number of practising pathologists and medical trainees entering pathology programmes is decreasing, the number and complexity of pathology cases per year is continually increasing, in part because of an ageing population, but also because of improved cancer screening. Therefore, it is critically important that we capitalise on new technological improvements to make our laboratories more efficient; doing more with less is a priority in our resource‐constrained environments. Moreover, the power of histology from H&E slides to inform on molecular targets in precision oncology remains untapped.
Artificial Intelligence Can Introduce the Next Major Change
There is increasing access to and use of digitized slides and we believe that complete digitisation of the pathology laboratory is inevitable, and will make our jobs easier and lead to improved quality metrics performance. Digital pathology sign‐out opens up new opportunities for the use of diagnostic support tools based on machine learning and artificial intelligence (AI).
Machine learning/AI is an established field for which there is renewed interest in anatomical pathology applications, owing to recent advances in deep learning technologies, computing power capability, and early impressive success in its application in pathology.
BC Initiative to Broaden the Use of AI in Pathology
AI is on the radar of many health researchers. Taking advantage of the excellent translational opportunities afforded by BC's care system (with its consistencies in tissue handling, treatment, and record-keeping, including patient outcome data), we have formed the BC Translational Digital Pathology Initiative. This initiative is a collaborative research network consisting of colleagues from OVCARE, Vancouver General Hospital Pathology and Radiology, Vancouver Prostate Center, BC Cancer, Genetic Pathology Evaluation Center, BC Pancreas Center, Providence Health, and UBC's School of Biomedical Engineering and Department of Electrical Engineering.
We envision building an internationally recognized translational research program to connect biological insights through AI to improve health outcomes and promote UBC as a leader in precision medicine in the era of AI. We have brought together a diverse group of partners from both clinical and AI/engineering backgrounds with impressive track records.
In the past year, we have identified areas where we are strategically and internationally strong; defined by condition (based on the availability of data, tangible clinical questions, clinical expertise, and AI expertise): ovarian, endometrial, prostate, breast, and pancreatic cancer. While we continue to actively engage more stakeholders and disease areas, our special focus is to build and develop strong programs and raise funds around the above-mentioned areas—this is practically achievable, whereas a broader "AI in Pathology or Medicine" focus is more challenging.
With diverse expertise in pathology, genomics, and AI our ultimate goal is to improve the diagnostics and patient management with the following specific goals: (1) improve clinical pathology efficiency by AI; (2) introduce a paradigm shift in translational genomics research by identifying features in (pathology) images that can predict genomic subtypes; and (3) generate new insights for precision medicine by identifying new biomarkers for patient risk stratification that improve the current standard of care.
So far, we have had early success in building up our network and suite of AI tools. We have established an international collaboration with the ovarian tumor tissue analysis (OTTA) consortium to access histopathology slides of more than 10,000 ovarian carcinomas. Our early results show promise in the identification of the five major subtypes of ovarian carcinomas - link. Furthermore, we have shown the power of AI in synthesizing diagnostic grade histopathology images that can be used for educational purposes and data sharing across institutions - here is the link.
This is an Exciting Time for Pathology and Our Community
This is a very exciting time to be a pathologist; we are on the cusp of a new era that promises improvements in diagnosis, prognosis, and treatment prediction, not to mention a more streamlined workflow. If recent advances in machine learning hold true, the H&E stain's dominance in surgical pathology may, in fact, increase, potentially replacing some ancillary testing. Glass- based pathology, rooted in microscopic features of diseased tissues, might hold much richer, layered, and informative data than lower level metrics such as genomics and transcriptomics. In addition, AI has the potential to identify imaging features, which can be deployed in less resource-rich countries, that can predict genomic features and clinical outcome. Examples include the facile identification of cancers with rare, but targetable, genomic aberrations without costly and time-consuming genomic assays or the holistic interpretation of the interplay between cancer cells and the tumour microenvironment that affects the efficacy of immuno-oncology agents. That being said, perhaps we are getting ahead of ourselves in our aim to usher in a new era of surgical pathology.
Investigators involved with this initiative (alphabetical order): Ali Bashashati, Peter Black, Robin Coope, Ladan Fazli, David Farnell, Bruce Forster, Blake Gilks, Martin Gleave, Larry Goldenberg, David Huntsman, Steven Jones, Calum MacAulay, Torsten Nielsen, Arman Rahmim, Maziar Riazy, Tim Salcudean, David Schaeffer, Stephen Yip, Peter Zandstra
Contact: Ali Bashashati (ali.bashashati@ubc.ca)