Heather Cheadle-Yamamoto, Graduate Program Coordinator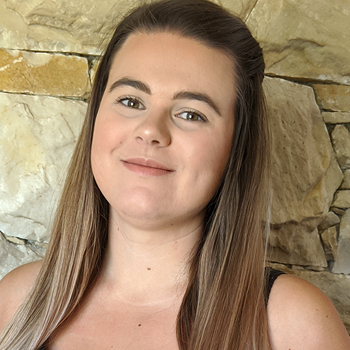 Jennifer Cooper [Sept 2020]
MSc
Supervisor: Cheryl Wellington
Short bio:
One of the things that lead me to grad school was an interest in medical treatment of diseases, specifically with where it all starts, at diagnosis. Because of this, my research focuses on finding a greater understanding of neurological biomarkers and how they can be utilized for screening, diagnostic, prognostic purposes in a variety of diseases. My thesis work will focus on applying these biomarkers to Alzheimer's disease and other dementias in hopes to make the first steps towards creating a blood-based screening test. Before grad school, I have been spending much of the current pandemic exploring what these biomarkers might be able to tell us about the neurological manifestations of COVID-19 in critically ill patients. I chose UBC because I enjoyed my undergraduate experience here where I did my bachelor's degree in the Medical Laboratory Science program. I found a real interest in clinical research and got introduced to my current lab where I will be doing my graduate research through a directed studies project. This piqued my interest into the intricacies of how much is still unknown about neurological disorders and lead me to the path I am on now.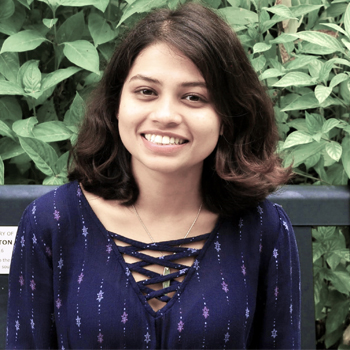 Saumadritaa Kar [Jan 2021]
PhD
Supervisor: Bruce Verchere
Short bio:
I am a PhD student working under the supervision of Dr. Bruce Verchere at BC Children's Hospital. My interest in cell therapies for diabetes stems from my previous research experience at the University of Florida where I completed my master's program in Biomedical Engineering. My research area uses genetically-engineered human embryonic stem cell derived insulin producing cells to improve graft outcomes in type 1 diabetes. My research explores whether inhibiting an aggregating protein in human islets can improve graft outcomes for islet transplantation in diabetes. Outside the lab, I love baking, cooking, picking up my bass, or hiking and exploring Vancouver! In deciding for my PhD program, I was looking for a supportive mentor and a clinically translatable project in diabetes, except UBC offered more. I found a stimulating research environment, a lab group I can thrive with, outstanding faculty and advisors, and a beautiful city to live in!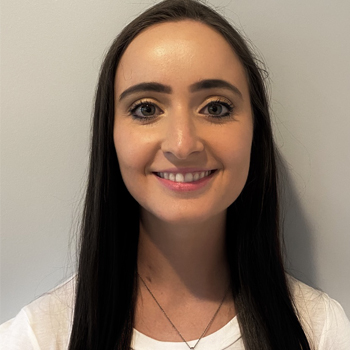 Madeline Lauener [Sept 2020]
MSc
Supervisor: Kirk Schultz
Short bio:
My name is Madeline Lauener, and I am an incoming MSc student in the Pathology and Laboratory Medicine program at UBC. I just recently graduated with distinction from SFU with a Bachelor of Science in Health Sciences, and I look forward to using the skills and training I developed throughout my undergraduate degree to delve deeper into my interests in medical research, specifically pediatric oncology. My future career goals include completing research in the areas of oncology, and cell and tumor biology. After my master's degree, I plan to study medicine and work in both clinical and research settings in the field of pediatric oncology. It is known that UBC's Faculty of Medicine offers some of Canada's most comprehensive and integrated programs. UBC's impressive reputation, and multitude of scientific opportunities has resulted in my strong interest to complete my Master of Science degree at UBC. My objective in completing this program is to gain advanced scientific training, knowledge, and skills, while completing cutting-edge research. I am confident the Pathology and Laboratory Medicine program will prepare me in my research and medical pursuit, where I can improve the health of individuals through both research and clinical practice.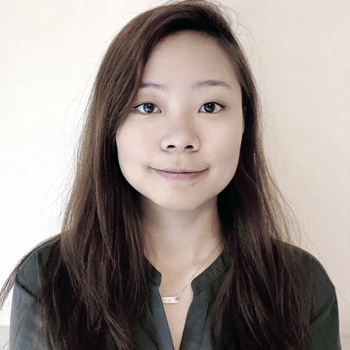 Fang Fang Li [Sept 2020]
MSc
Supervisor: Natalie Prystajecky
Short bio:
My name is Fang Fang and I will be an incoming MSc student this fall in the Department of Pathology! Throughout my degree, I will be working with Dr. Natalie Prystajecky on optimizing the efficiency of sequencing protocols for COVID-19 as well as using sequencing to look at transmission patterns to explore the intersection between molecular biology and epidemiology. I graduated with a BMLSc from UBC this May, and am excited to be able to come back to the department this fall to further pursue my interests in infectious diseases and sequencing technologies, and hope to explore the applications of genomics in helping to guide public health measures. I chose to pursue my next steps in research at UBC not only because of the wealth of opportunities for interdisciplinary research the school provides, but also because of the natural beauty and friendly community that Vancouver has to offer. In my spare time, I love going on runs and teaching my dog new tricks. I'm also an admittedly big coffee enthusiast, and absolutely love touring my own city for the next cup of coffee to try.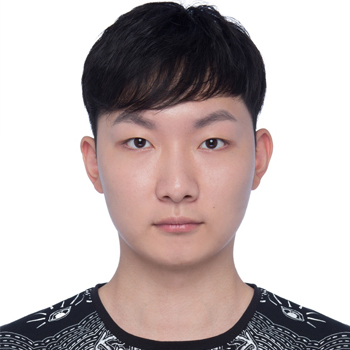 Zeshuo Li [Sept 2020]
PhD
Supervisor: Helene Cote
Short bio:
I am Zeshuo Li. I am the first year PhD student and would start my research in Dr. Helene Cote's lab. The lab's research area is focusing on the mitochondrial toxicity of antiretroviral drugs used in HIV therapy. The drugs would damage the mitochondrial DNA (mtDNA) by the mutation and deletion, which could also give patients the serious side effects and be a significant reason of morbidity and mortality. One of our lab's projects is currently focusing on patients, including women and infants born to HIV-infected mothers, who are more vulnerable to drug-related toxicity. I am excited to attend into Dr. Cote's team and start my PhD research in this interesting area. Before I join in Dr. Helene Cote's lab, I finished the two-years master's program and obtained my master's degree in Johns Hopkins University. I have prepared myself well to start the PhD program and I am confident to do it well. When I was in undergraduate study, I had the experience of studying a summer program of English learning in UBC. During that time, I met many friendly people and this beautiful campus really impressed me. After that, UBC has become my top choice of studying.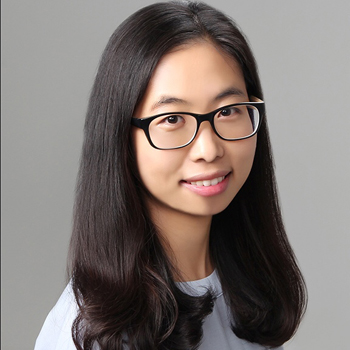 Juhee Oh [Jan 2021]
PhD
Supervisor: Ramon Klein-Geltink
Short bio:
Hello, my name is JuHee. I joined the Klein Geltink lab in January 2020 as a doctoral student. I obtained my Bachelor's and Master's degree in Biomedical Laboratory Science in South Korea. During the master's studies, my research area was osteoimmunology and I mainly investigated the signaling mechanisms of osteoclasts differentiation to identify novel therapeutic targets of bone-related diseases. Now, I am studying the nutrient-sensing pathways and immunometabolism of CD8+ T cells at UBC and BCCHRI. Using molecular, biochemical and metabolomics techniques, I aim to investigate the signaling and metabolic processes that modulate CD8+ T cells functions in our body. I am happy that I can pursue my doctoral studies at UBC, a leading research-focused university. Outside of my work, I enjoy having coffee time and visiting famous local pizza places in Vancouver, and I am also a big fan of MLB baseball.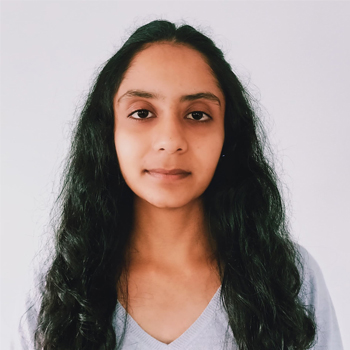 Khushbu Patel [Sept 2020]
MSc
Supervisor: Mari DeMarco
Short bio:
Jambo! My name is Khushbu and I'll be joining Dr. Mari DeMarco on her journey to developing new biomarkers for Neurodegenerative Diseases. I moved to beautiful Vancouver, from a little town called Peterborough, Ontario, where I completed my BSc (Honours) Biochemistry & Molecular Biology at Trent University. I am Kenyan, and made the big move to Canada at the beginning of 2018, after three years of medical school; my passion for medical research was the drive for this transfer, and it has been the best decision (even though a lot of people question why I moved to the North Pole from the Equator!). I speak multiple languages, including Kiswahili, Hindi and Gujarati (a little bit of French and German too!). Outside academia, I love exploring new places and cuisines, but most of all, I love everything Disney, and I'm a child at heart. I hope to find my home-away-from-home here at UBC. The beautiful campus, and amazing faculty that I've met virtually, are very promising and I'm very excited to make UBC my home for the next few years.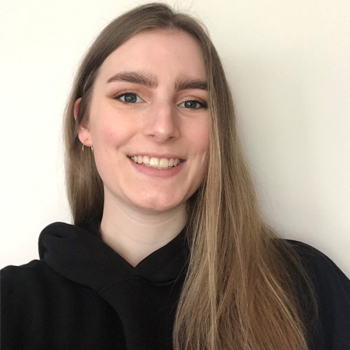 Megan Pawluk [Sept 2020]
MSc
Supervisor: David Granville
Short bio:
I will be working in Dr. Granville's laboratory researching the effects of granzymes on inflammation and diseases with a focus on granzyme B and granzyme K. I have previously worked in this laboratory as a summer student while finishing up my undergraduate microbiology degree at the University of Victoria. It is there that I discovered my interest in pathology and was encouraged to become a part of the department of Pathology and Laboratory Medicine. I look forward to being introduced to many colleagues and researchers with my same interests, exposing job opportunities that encase those same interests, which will help me with my long term career goals. I hope by choosing this path I will be able to contribute back to the scientific community. I chose the University of British Columbia since I enjoyed the research in Dr. Granville's laboratory and wanted to continue my connections with the colleagues I have met while I was a summer student at the University of British Columbia. Vancouver is my home town, so after living on Vancouver Island for a few years during university, I am looking forward to being back in the city.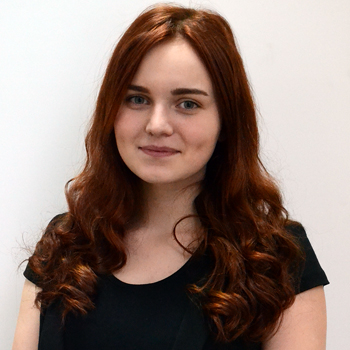 Tetiana Povshedna [Sept 2020]
MSc
Supervisor: Helene Cote
Short bio:
As a graduate student, I am going to work on a project that investigates cellular aging in the context of HIV and other chronic/latent infections. It is a big project that brings together two large research groups an integrates biomedical research and a community-based approach to investigate different sides of aging with HIV. This research area has a direct clinical translation which is an important component for me as a medical graduate. Therefore I am highly motivated to contribute to the project with the skills I have and the skills I will gain along the way. I have obtained my degree in Ukraine and decided to enter UBC to focus on research. I have experienced the academic environment of UBC during my summer internship in 2019 (via Mitacs Globalink Research Internship). My impression after 3 months spent working with professional mentors and motivated students was the main reason why I have decided to return to UBC as a full-time graduate student.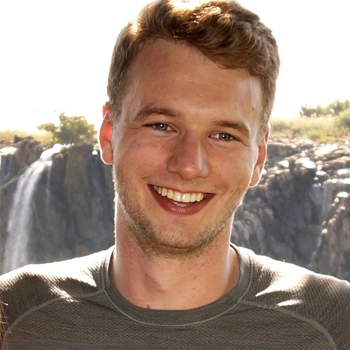 Henry West [Sept 2020]
MSc
Supervisor: Ed Pryzdial
Short bio:
I'm Henry West, and I completed a Bachelor of Science in Microbiology and Immunology here at UBC. During my undergrad, I became interested in work from the Pryzdial Lab, a member of the UBC Centre for Blood Research. Last year I joined the lab as an undergraduate researcher, and I am now pursuing graduate studies here. My project centres around the exploitation of tissue factor by enveloped viruses. Tissue factor is an initiator of coagulation, associating with other coagulation proteins including FX and FVII and allowing the activation of protease-activated receptors on the cell surface. Using herpes simplex virus 1 as a model, the Pryzdial Lab has shown that this results in enhanced infection. My project will expand the number of viruses tissue factor has been characterized on and evaluate function associated with its presence. The goal is to establish tissue factor as a ubiquitous constituent in the membrane of enveloped viruses and support the generation of drugs targeting tissue factor function as pan-antivirals. Outside of the lab I enjoy anything to do with the outdoors; hiking, camping, skiing, the beach, and travelling. UBC allows me to pursue research that interests me, while being in a location that lets me to pursue my extracurricular interests.