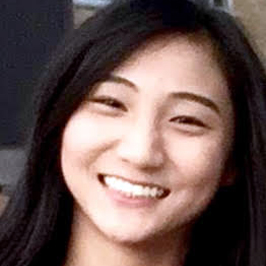 Written by: Nancy Yang (Graduate Student, Côté Lab)
Pathology Rounds Summary (Dr. Titus Wong)
On June 4th 2020, I had the opportunity to attend a virtual presentation given by Dr. Titus Wong titled "Pathology and laboratory medicine's response to COVID-19: Beyond Diagnostics" as part of the department's weekly rounds. Dr. Wong's front-line perspective of this pandemic as the Co-Medical Lead for our province's Infection Control Network and lead in the MOH-VCH PPE Testing Laboratory gave me a keen sense of anticipation preceding his talk. In this article, I will be highlighting some of the messages from his presentation that I found particularly interesting.
Dr. Wong opened his talk by showing a picture taken inside of a barren and dark room, stating that this unassuming space was where a new vision to investigate the safety of personal protective equipment (PPE) in Canada would begin.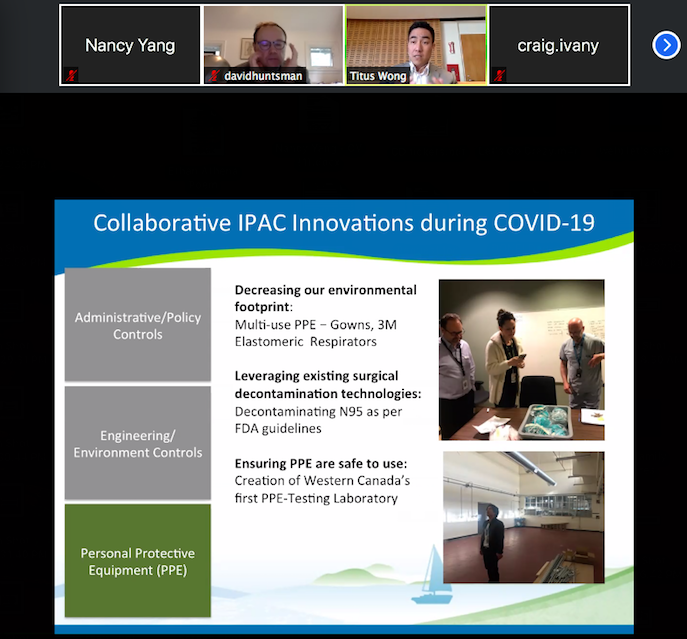 He described the goals of the microbiology infection control network to be the protection of everyone (patients, family members, staff, etc.). But during this pandemic, there has been a particular emphasis on protecting health care workers. He described 3 ways that they try to break the "chain of infection": 1) administrative/policy controls, 2) engineering/environment, and 3) PPE. He stated that ironically, from a public health perspective, PPE is the least effective of the three, but is the one most visible to the public. However, in the context of health care workers, it is the most critical due to the lack of ability to distance from patients.
He described some of the work that pathologists have done during this pandemic: helping to develop regional and provincial guidelines, launching an online COVID resource manual (ipac.vch.ca), forming an education team, and assisting with outbreak management to name a few. He described himself as a big proponent of education, and took the time to showcase the educational programs that have been developed so far. For example, the "Train-the-trainer" program that was able to reach almost 10 000 staff members, creation of online learning hubs, "coffee with IPAC", and more.
Dr. Wong then talked about what helped BC to handle outbreaks, especially in long term care centres (where our first outbreak occurred), better than our counterparts in Ontario and Quebec. The first reason is that we learned from the initial outbreak to stop health care workers moving between care centres. This lead our province to write the first single-site order in Canada. Second, PPE was provided to health care sites irrespective of health authority jurisdiction; any facility that needed PPE got it. And lastly, we provided quick human expertise directly to the site in the form of a rapid response team. This was a multi-disciplinary group sent immediately to the outbreak site, again irrespective of VCH jurisdiction, to bring the PPE and do the teaching.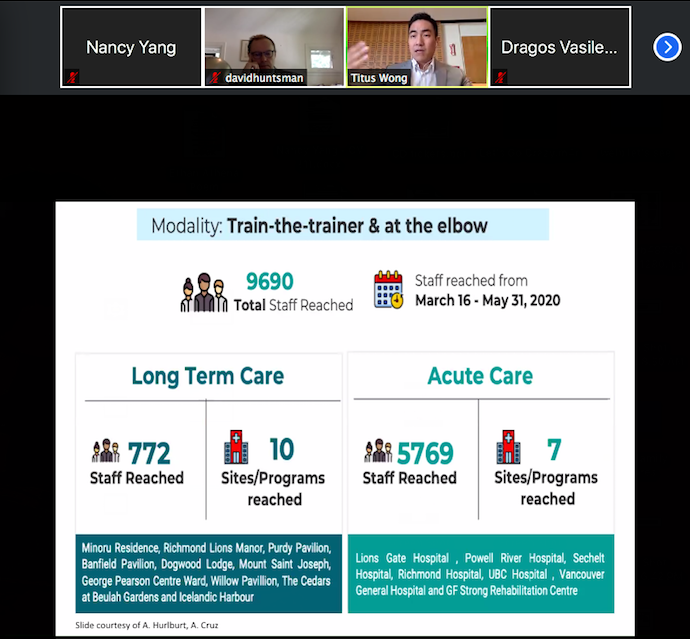 Something I thought was unique was when Dr. Wong talked about several initiatives born out of environmental considerations with respect to PPE. For example, there is an FDA-approved "Emergency Use Authorization" contingency plan. It is a plan to decontaminate used N95 masks by using a vaporized hydrogen peroxide system. BC has stockpiled 10 000 N95s, so Dr. Wong has called this a "back-up, back-up, back-up" plan.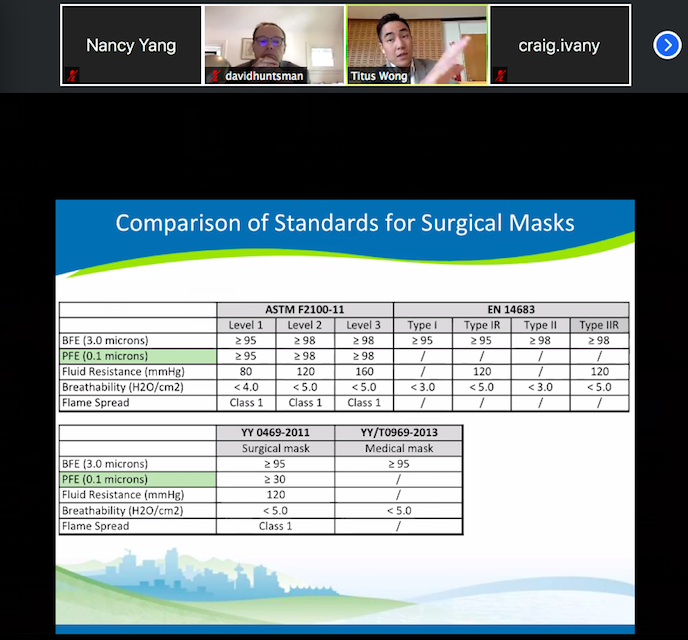 For me, the most interesting portion of Dr. Wong's talk was when he compared the different tests by which China, Europe, and North America approve their surgical masks. I used to believe that there was a universal standard, but this is not the case. For example, all 3 regions perform tests of bacterial filtration efficiency (BFE), but only China and North America test for particulate filtration efficiency (PFE), which is how well the mask filters out particles. And even then, China and North America have different numerical cut-offs for approval. Dr. Wong spoke that this information matters because it should impact how we interpret literature; we should take care when looking at results because the masks in question, depending on where the study was conducted, are fundamentally different despite all being labelled "surgical masks".
Dr. Wong wrapped up by talking about BC's new PPE testing lab. The goal is to provide the province and then the country a full-scale lab capable of telling health care workers and the public if PPE items meet North American standards. In a largely collaborative way, it would be western Canada's first PPE testing lab and the first comprehensive tester in Canada, capable of performing 11 tests on N95 masks, surgical masks, and gowns. It will be located on the ground floor of Vancouver General Hospital, and construction aims to be finished by this summer. In a full-circle moment, he ended the presentation by asking us to remember the picture of the "dungeon" from the beginning of his talk, stating that that space was to be transformed into this new PPE testing lab. He then showed pictures of the transformed room on move-in day: a brightly-lit space equipped with new flooring, paint, and wiring.
I am very thankful for the opportunity to have heard this presentation, and as a graduate student in the department of Pathology, I feel proud to be a small part of a community made of people like Dr. Wong who continue to work tirelessly in this pandemic and whose tremendous efforts have helped save lives. I would also like to express my sincere gratitude to Debbie, Genevieve, Leah, and Heather for the opportunity to share my thoughts in this issue of the departmental newsletter - thank you!