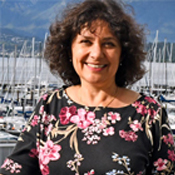 Shelley Berkow
Residency Program Manager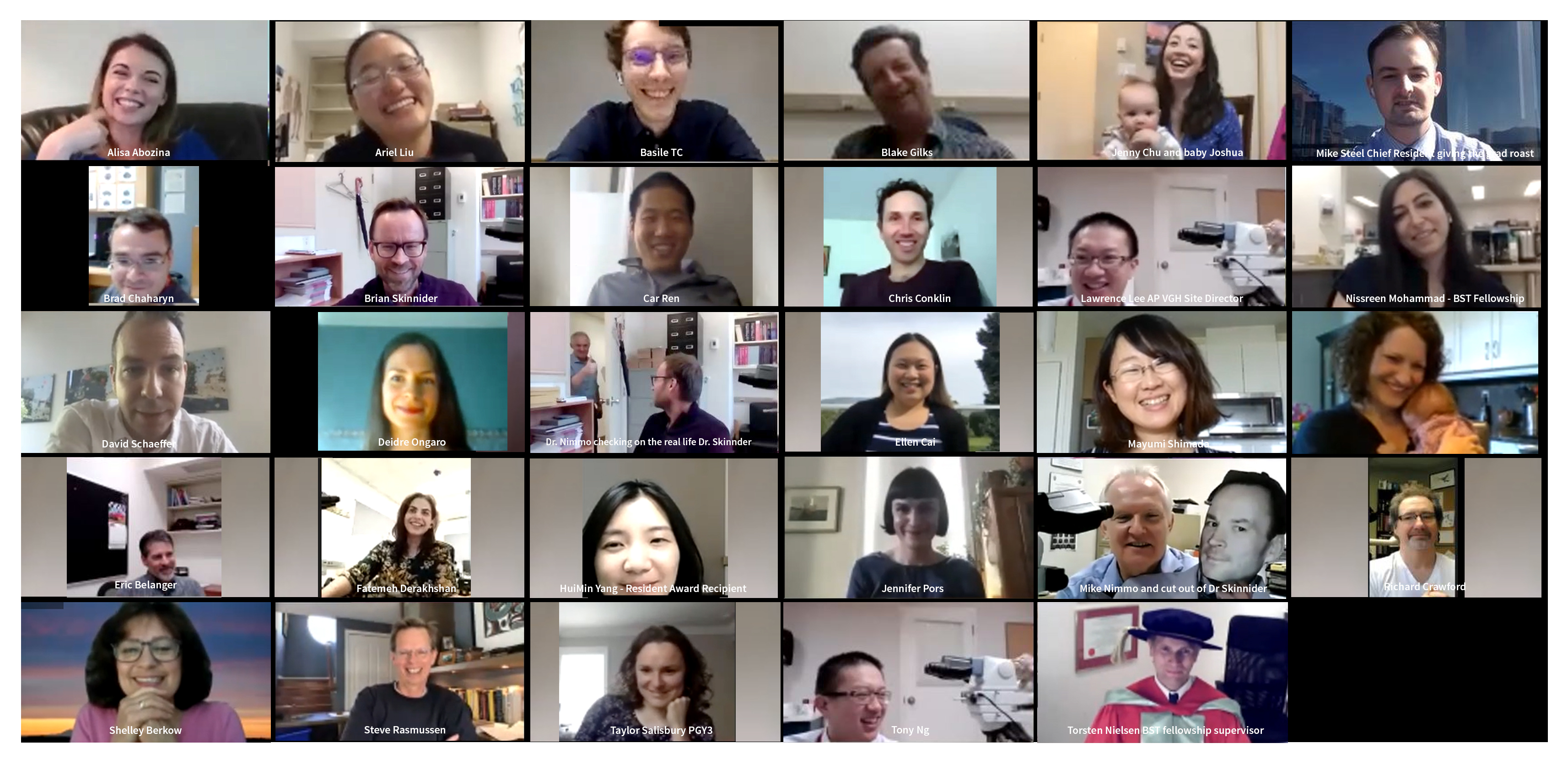 Virtual Graduation Dinner
Congratuations Graduates
The residency admin office had barely taken a breath after a very successful week of on site accreditation sessions with the Royal College the first week in March, when the pandemic hit & everything was turned upside down. Huge credit to our Program Directors for making sure the residents were safe and training could continue with the changing guidelines.
A big thank you to our residents who were very patient whilst we sorted out schedules, switched to Zoom teaching and started working from home & a huge thank you to those residents who helped out with the Covid hot line for Medical Microbiology. Covid not only affected the training, but the grad exams were next on the list. One moment our grads were full steam ahead studying for their Royal College exams, and the next it was all up in the air! After what seemed like weeks of emails and discussions, the Royal College finally announced that exams would be written in Sept, but no oral. They all took it in their stride, and will be writing the exams in Sept.
Anatomical Pathology Grads
With a virtual grad ceremony for our AP grads in June, we sent them on their way to do their fellowships in the States & Edmonton:
Dr. Deidre Ongaro – Stanford Genitourinary pathology
Dr. Jennifer Pors – Stanford Gynecologic pathology
Dr. Ellen Cai – Stanford Gynecologic pathology
Dr. Fatemeh Derakshan –Memorial Sloan Kettering Breast Pathology/Research
Dr. Alisa Abozina – Edmonton Breast Pathology
Medical Microbiology Grads
We had a small celebratory dinner in June with the MM residents and the PD, Chris Lowe, for our two MedMicro grads, Victor Yuen and Eric Eckbo. Victor is now working as a Medical Microbiologist in Victoria, and Eric at VGH.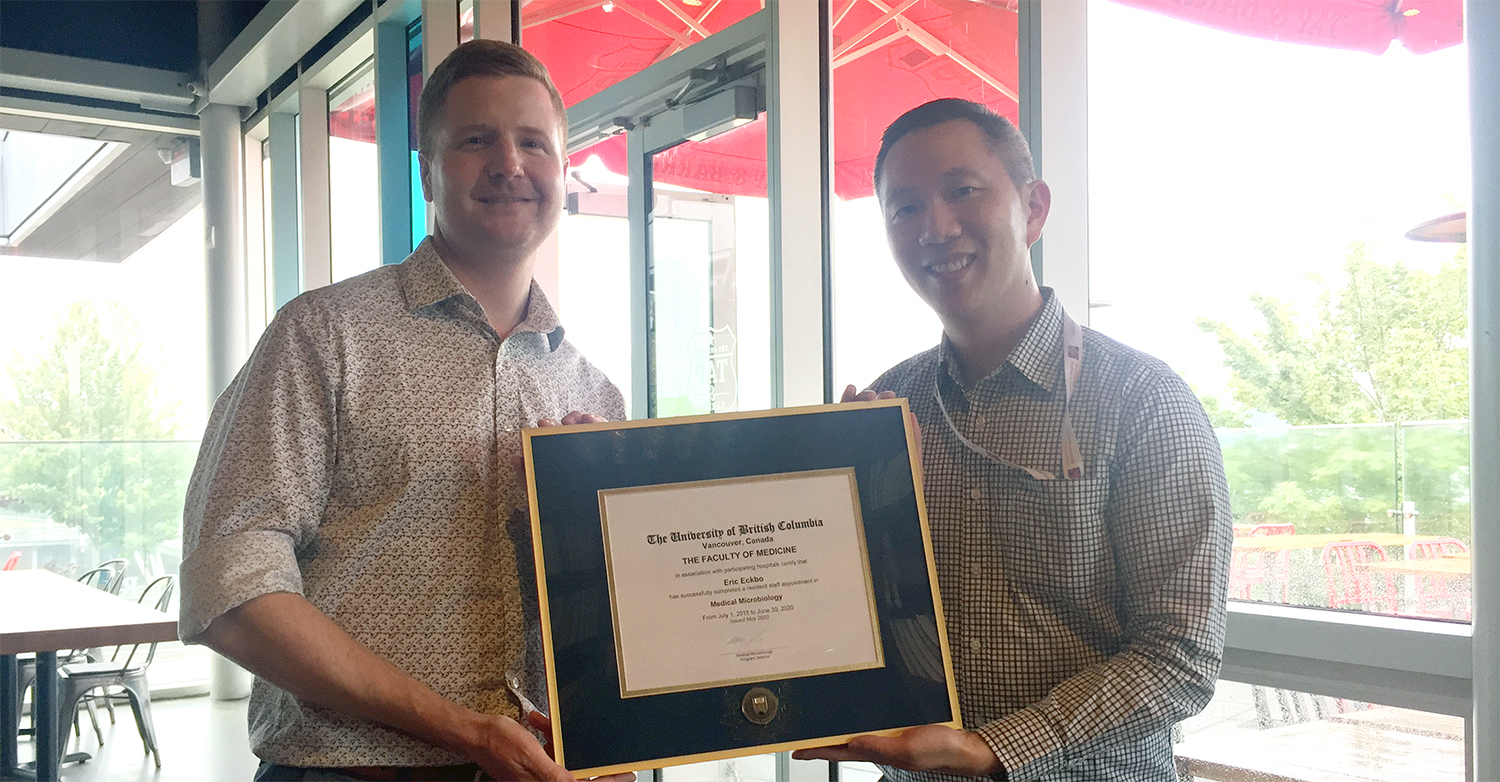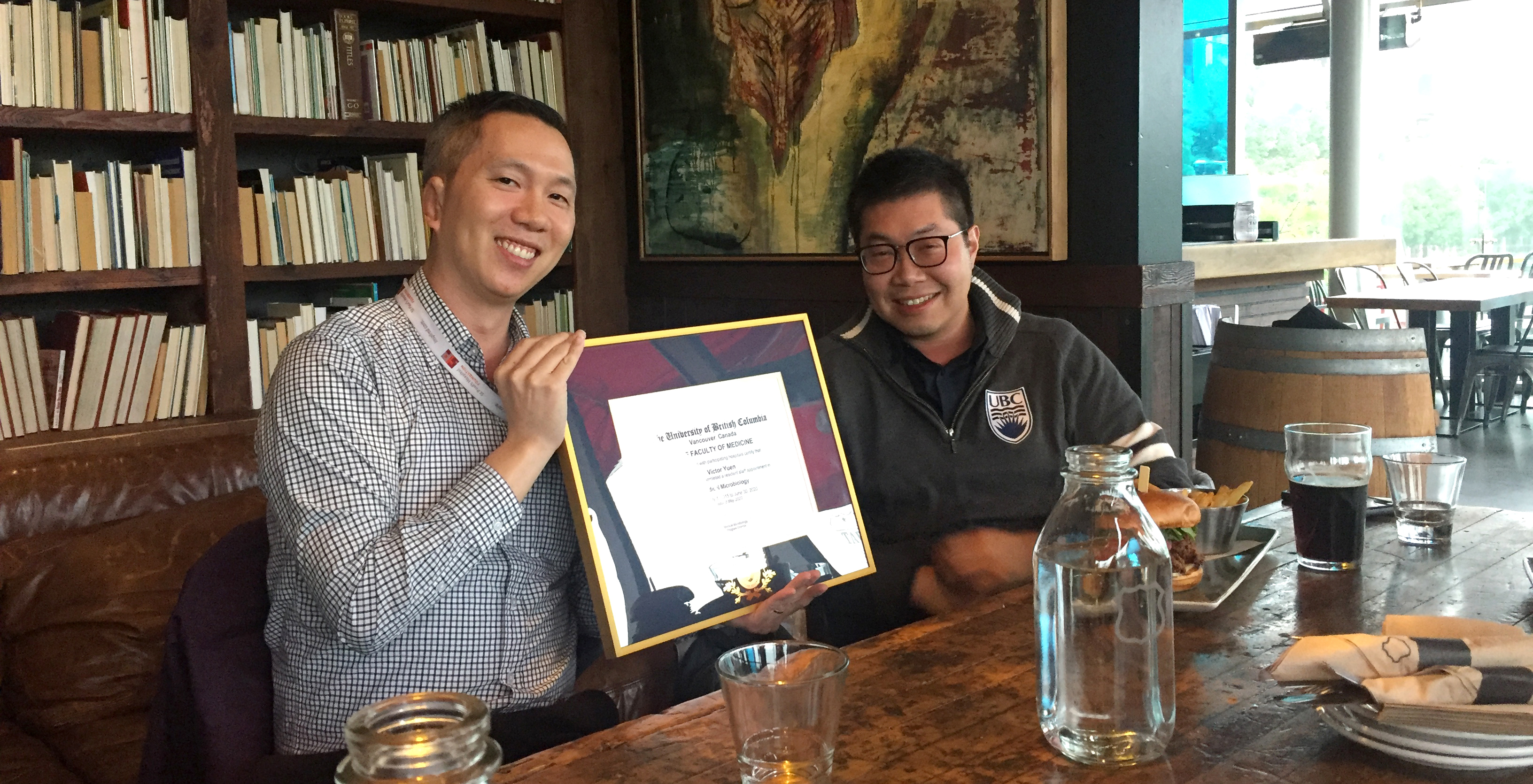 Clinical Fellow Update
Dr. Nissreen Mohammad completed her Bone & Soft Tissue fellowship under the supervision of Dr. Torsten Nielsen, and is now completing a second fellowship in Gynecological Pathology under the supervision of Dr. Lien Hoang. We are thrilled to have you around for another year Nissreen! Dr. Dave Farnell completed his fellowship in Gastrointestinal Pathology, and is now working as staff at VGH.
Incoming Residents
We were very happy to welcome our incoming PGY1s this year, and wish you every success as you start the residency journey:
AP (CBD track): Sirim Kim, Spencer Martin, Toby Schmitt, Derek van Pel
MM: Conor Broderick
HP: Kevin Shopsowitz
NP: Karina Chornenka
Program Director Update
Thank you to Dr. Suzanne Vercauteren who completed her term as PD for the Hematological Pathology Residency program on June 30, 2020. A very warm welcome to Dr Kate Chipperfield, who was Co-Program Director with Dr Vercauteren for the past year, but has now taken on the role of Program Director, July 1, 2020.
We would also like to thank Dr. Karen Dallas who has completed her term as the Transfusion Medicine Area of Focused Competence (AFC) Diploma Program Director on June 30, 2020, and a warm welcome to Dr Andrew Shih who has taken over this role as of July 1, 2020.
We are very much looking forward to working with both Dr. Chipperfield and Dr Shih over the next few years
Staffing Update – Residency Program
Exciting news - Mayumi is going on mat leave for a year at the end of October. You will be missed very much, and hope you will come and visit with your little one. Stay tuned for the announcement of her temp replacement, as we are in the process of recruiting. Our office is working remotely, which, with a little tweaking here and there is going well, but looking forward to getting back to the office full time whenever that can happen.
Teaching Awards
The Roberta Miller Resident Teaching award went to Dr. Hui-Min Yang (Anatomical Pathology-VGH). The Melvyn Bernstein Resident Teaching award went to Dr. Amanda Wilmer (MM-Kelowna).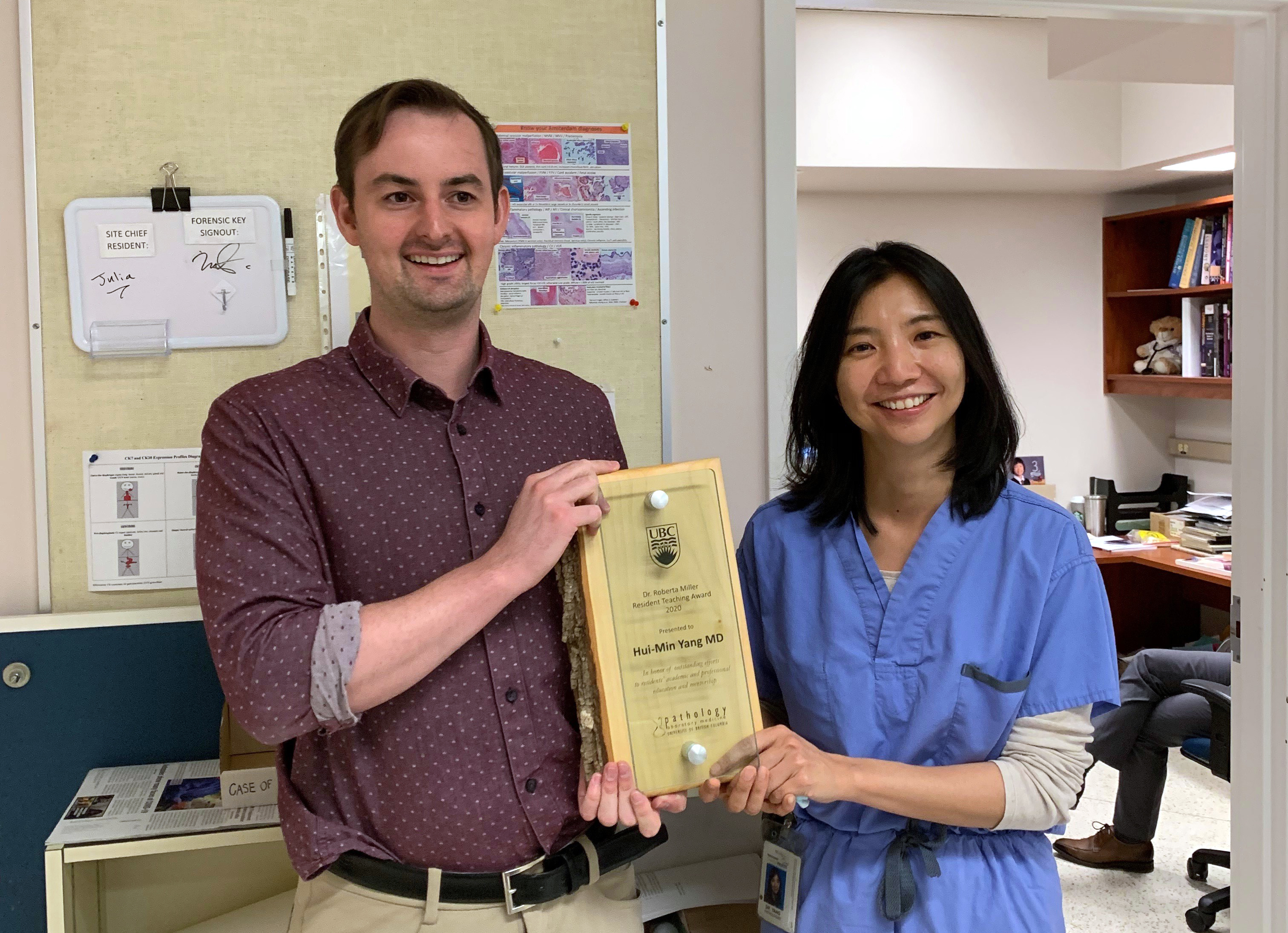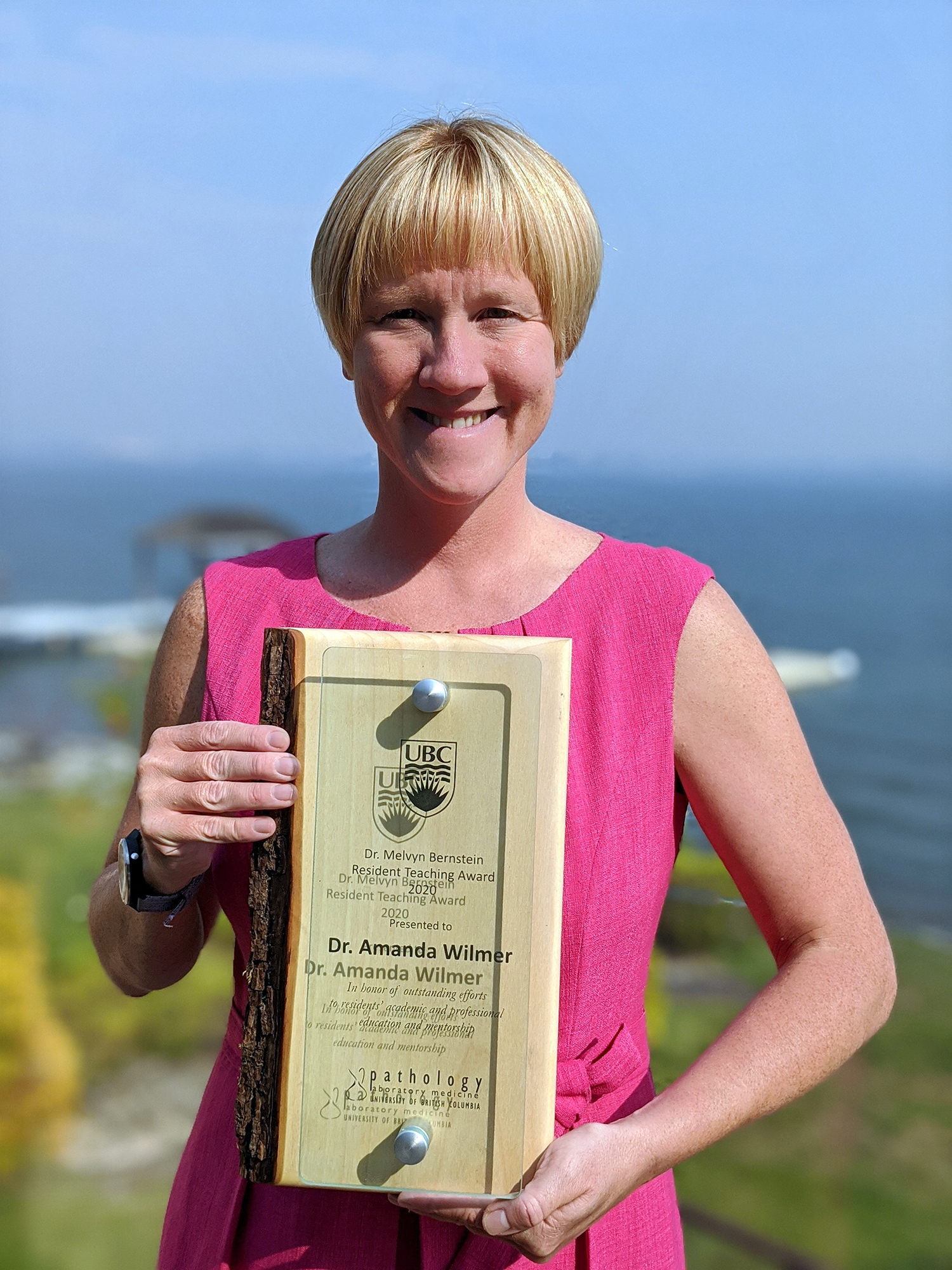 Congratulations to both of you.