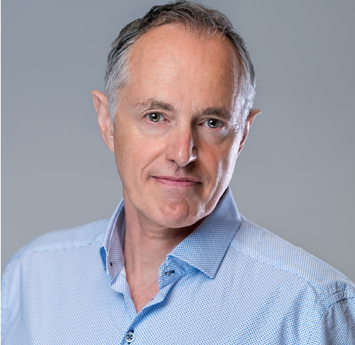 Dr. Poul Sorensen Awarded the 2020 Aubrey J. Tingle Prize / Life Sciences BC
Internationally recognized pediatric cancer researcher Dr. Poul Sorensen has been named the eleventh recipient of MSFHR's Aubrey J. Tingle Prize. Created in honour of MSFHR's founding president & CEO, the Aubrey J. Tingle Prize is awarded annually to a BC-based clinician scientist whose work in health research is internationally recognized and has had a significant impact on advancing research – and its implementation – to improve health and the health system in BC and globally.
Grant Awarded: Dr. Poul Sorensen, St. Baldrick's Foundation
Researchers awarded more than $1M to tackle aggressive bone cancer in children
Dr. Poul Sorensen and Dr. Mads Daugaard were awarded the St. Baldrick's Foundation Martha's Better Ewing Sarcoma Treatment (BEST) Grant
$1,297,000 ($975,000 US) over the next three years
tackling Ewing sarcoma, an aggressive bone and soft tissue cancer in children and young adults.
Ewing Sarcoma (EwS) is an aggressive bone and soft tissue tumor occurring in children and young adults. Approximately 25-30% of patients already have metastases at diagnosis and in spite of aggressive treatment, the survival for patients with metastatic disease remains dismal. EwS is considered an immune cold tumor that is largely resistant to conventional immunotherapy. Alternative treatment approaches are sorely needed, particularly in patients with metastatic disease. Here, we propose three novel strategies for targeting EwS tumors: 1) Inhibiting an EwS specific fusion protein that drives EwS tumor development. We have identified an experimental drug-candidate for downstream clinical development and generated preliminary data suggesting specific targeting and killing of fusion positive EwS cells. 2) Targeting a surface protein called IL1RAP. We have recently identified IL1RAP as a highly expressed molecule on the surface of EwS cells. We have further developed an antibody that specifically binds IL1RAP on EwS cells. We are currently linking this antibody to toxins to create highly specific therapeutic antibody-toxin conjugates that target and kill EwS cells. Our preliminary data is encouraging and the conjugates are being positioned for clinical development. 3) Recruiting natural killer (NK) immune cells to EwS tumors and priming them to attack the tumor. We have developed a reagent called VAR2-IL2v, which specifically binds sugar chains on the surface of tumor cells in one end and immune cells called NK cells on the other end. We propose developing VAR2-IL2v as a novel immunotherapeutic strategy for recruiting NK immune cells to EwS tumors and priming them to attack and kill tumor cells.
Grant Awarded (**Award Announcement Pending**): Dr. Poul Sorensen, SU2C Phillip A. Sharp Innovation in Collaboration Award
Dr. Poul Sorensen, along with Dr. Elizabeth Lawlor from the University of Washington has been awarded the Stand Up To Cancer (SU2C) Phillip A. Sharp Innovation in Collaboration Award for their project, "Enhancing ferroptosis to block Ewing sarcoma metastatic capacity" ($250,000 USD over two years).
Despite maximally intensive cytotoxic therapy, outcomes for patients with metastatic Ewing sarcoma (EwS) are dismal and have not improved in over 30 years. Thus, there is urgent need to better understand mechanisms of EwS metastasis and to develop therapies that specifically target metastatic progression. In recent years metabolic reprogramming has been defined as a critical mediator of metastasis, particularly in the precise control of redox and amino acid homeostasis that are essential for tumor cell survival during the highly stressful multistep metastatic process. Further studies in this area of research could profoundly impact our understanding and treatment of EsW metastasis.