Dr. Bruce McManus – Happy Retirement! Freedom and Fulfillment!
Bruce McManus, CM, OBC, MD, PhD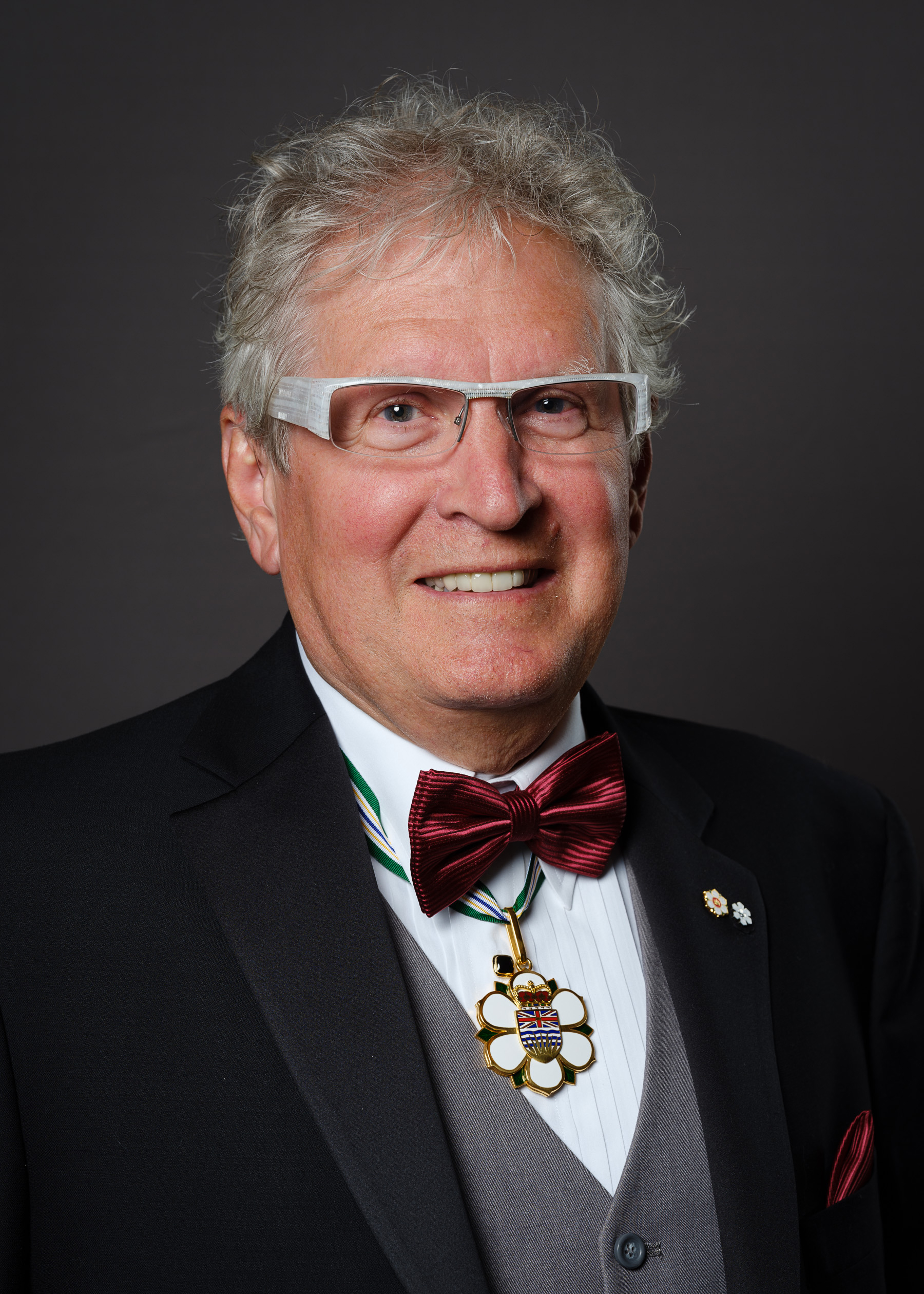 Dr. McManus received his BA and MD degrees at the University of Saskatchewan, an MSc in Applied Physiology from Pennsylvania State University, and PhD in Exercise Physiology and Biochemistry from the University of Toledo. He pursued postdoctoral fellowships in Environmental Physiology at the University of California, Santa Barbara and in Cardiovascular and Pulmonary Pathology at the National Heart, Lung, and Blood Institute in Bethesda, MD. Following his residency training at the Peter Bent Brigham Hospital, Harvard University, in Internal Medicine and Pathology, he specialized in Cardiovascular Pathology. After 11 years as a faculty member at the University of Nebraska Medical Centre, including a sabbatical at the Max Planck Institute for Biochemistry, Martinsried, Germany, Dr. McManus joined the Faculty of Medicine of the UBC as Department Head of Pathology and Laboratory Medicine in July 1993, a post he held until December, 2000. He then served as the inaugural Scientific Director of the Institute of Circulatory and Respiratory Health, Canadian Institutes of Health Research, from December 2000 until April 2006.
Over the years, Dr. McManus' basic and clinical investigative program focused on the mechanisms, consequences, detection and prevention of injury and aberrant repair involved in inflammatory diseases of the heart and blood vessels, with particular emphasis on enteroviral infections of the heart and transplant vascular disease. His contributions to translational medicine are tremendous. Recruited to the UBC Centre for Heart Lung Innovation in 1993 (where he served as Director, 2006-2012, www.hli.ubc.ca), he was instrumental in developing the Cardiovascular Tissue Registry. This biobank now holds material from over 20,000 human cardiovascular surgical and autopsy cases, supporting the research of numerous investigators. His most recent work, while CEO of the Centre of Excellence for Prevention of Organ Failure (PROOF Centre; www.proofcentre.ca) and Co-Director of the Institute for Heart + Lung Health, focused on molecular biomarker discovery and validation for heart transplant rejection.
Over the course of his career, Dr. McManus co-authored >400 peer-reviewed publications, as well as >60 book chapters (h-index = 85, i10-index = 327), and edited four books. He has been recognized for his scientific contributions by numerous institutions and organizations through visiting professorships and lectureships, and by countless awards. Most recently, in 2015, he received the UBC Faculty of Medicine Distinguished Achievement Award for Senior Faculty, the Canadian Blood Services Lifetime Achievement Award, the Howard Morgan Award from the International Academy of Cardiovascular Sciences and the Jacob Biely Faculty Research Prize from UBC. In 2017, he was recognized by the UBC Faculty of Medicine with the William and Marilyn Weber Lifetime Achievement Award, and in 2018, appointed as Member of the Order of Canada and received the Margolese National Heart Disorders Prize. Other honours include being appointed to the Order of British Columbia and receiving the Cy Frank Distinguished Service Award from FCIHR (2019).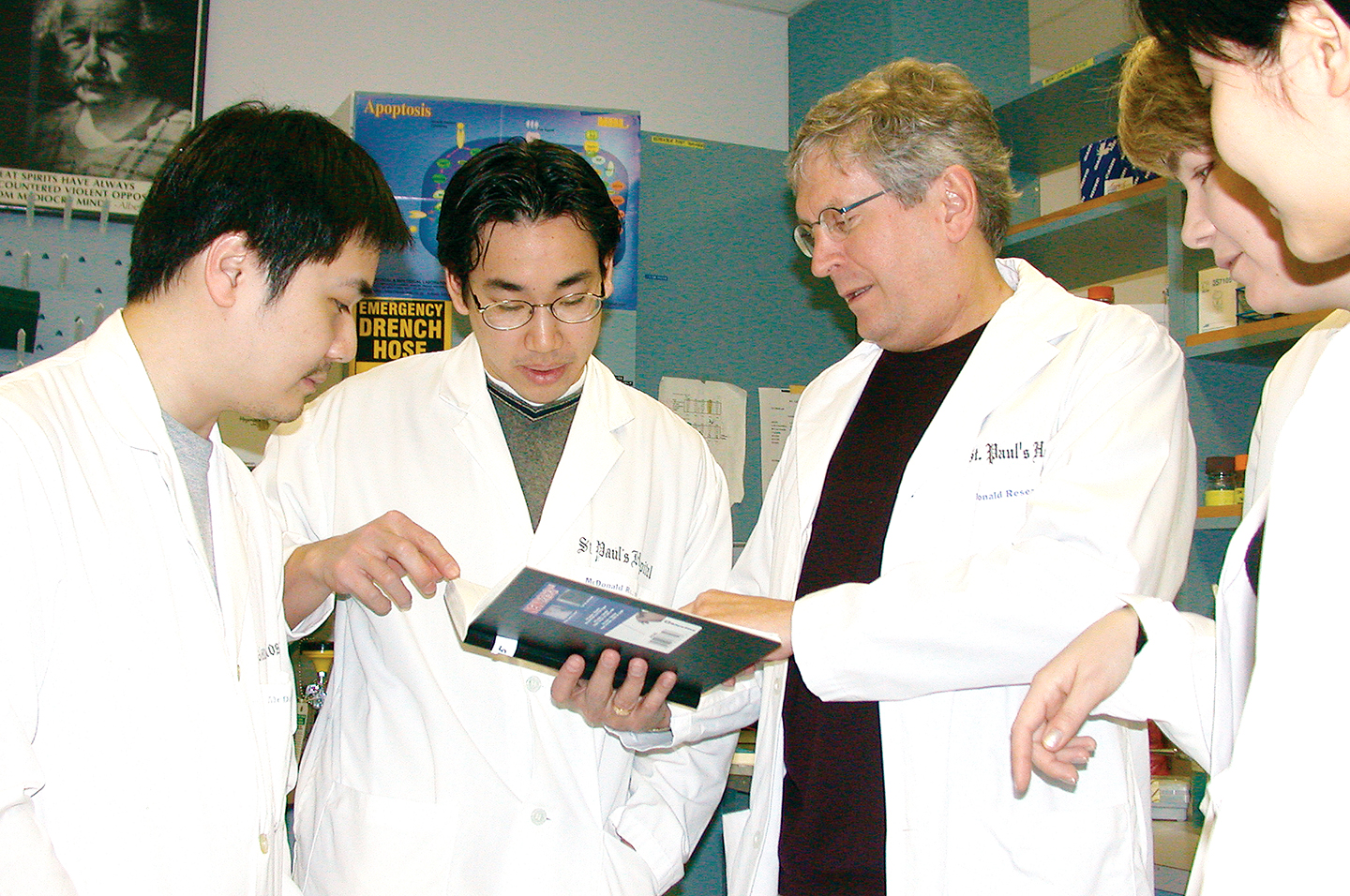 Throughout his career, Dr. McManus has trained many graduate students, and postdoctoral and medical fellows, with more than 10 becoming faculty members across North America. Dr. McManus is a passionate scientist and a dedicated educator, highly regarded by his trainees because of his excellent mentorship. We appreciate the academic freedom, the training of "big picture thinking", the exposure to large collaborative networks, and the constant support and encouragement we have had and continue to receive from him. The knowledge and skills Dr. McManus has imparted on us have had a great impact on our careers. His enthusiasm and integrity also serve as an example to guide us in research and in life.