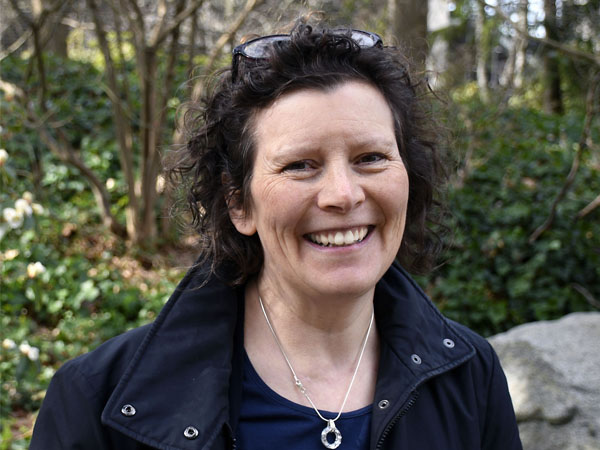 Dear Faculty, Staff and Students,

It is at times of uncertain change that we have the opportunity to see individuals' flexibility, creativity, commitment and team work. The faculty and staff in the Department of Pathology and Laboratory Medicine demonstrated this in spades as they nimbly adapted to providing greater accessibility for COVID 19 testing, access to clinical care, teaching, experiments and day to day work in order to reduce the spread of COVID 19. Thank you so much for stepping up to the plate to keep the public safe, increasing the capacity for testing, ensuring services were not interrupted, in sharing your resources with one another, and in supporting one another. A special thank you to the clinical faculty for their tremendous dedication to the people of British Columbia.
COVID 19 has disrupted the work many of you do and lengthened your days. Thus, it is even more important to acknowledge and celebrate the recent successes of faculty and staff. The clinical faculty, under the leadership of Dr. Mike Nimmo, Dr. Brian Skinnider, Dr. Kate Chipperfield, Dr. Suzanne Vercauteren, Dr. Chris Lowe, Dr Ian Mackenzie and Shelley Berkow resulted in all four pathology resident programs being recommended for full accreditation by the Royal College of Physicians and Surgeons. Assisting them tremendously in accomplishing this recommendation is Mayumi Shimada. Congratulations to you all and thank you for the the last 18 months of work, planning and curriculum mapping to achieve this accomplishment.
As well, we would like to congratulate the accomplishments of several of our academic faculty. Drs. David Huntsman and Poul Sorensen were both named as Fellows of the Royal Society of Canada. Dr. Poul Sorensen is the recipient of the Aubrey J. Tingle Prize which recognizes a British Columbia clinician scientist whose work in health research is internationally recognized and has had a significant impact on advancing research in their field. Dr. Aly Karsan is the recipient of the Genome BC Award for Scientific Excellence. Dr. Philipp Lange is the recipient of a CIHR Early Career Investigator Cancer Award. Drs. Karsan, Gilks, Bashashati, Verchere and Minchinton. Congratulations to each of you for the awards and grants you have won.
The Department and the Faculty are preparing for two key operational and organizational changes.
The first change is the recruitment for a new Department Head for the Department of Pathology and Laboratory Medicine. The Dean's Office has created an advisory committee that consists of academic and clinical faculty members as well as a representative from one of the health authorities. These individuals will assist with an external search. Currently, the advertisement for the position is being reviewed by the Committee. Once approved the position will be posted externally and internally for thirty days. The Faculty is working towards posting the position by mid April 2020.
The second change is Workday which will be UBC's new human resources and finance system and which will replace HRMS. Workday will go live November 2020.
For staff and faculty members, the changes you will notice are: how you update your personal information such as your address, how you retrieve your T4, how you are reimbursed for personal expenses, and how you record your vacation and sick time (staff only). Information on how to complete these actions will be forthcoming in late summer and early fall and will be distributed via email as well as the Workday (IRP) website.
For those who have responsibility for reviewing and preparing budgets, who have a PCard, who create purchase orders, provide approval for staff and faculty appointments, approve expenses and complete any other financial transaction as well as those who need to track staff vacation and sick time, your current work processes will change. Information about these changes and how to complete these tasks will be forthcoming this summer. Training for these new business procedures will be provided via webinar and some in classroom training in late July or early August and then again in September and October (webinar training only). Access to this training will be based on your role in each of these procedures. UBC's timeline to notify people about the training will be coming later this spring. All of the course material will also be available on Canvas.
Genevieve MacMillan
Director, HR and Administration