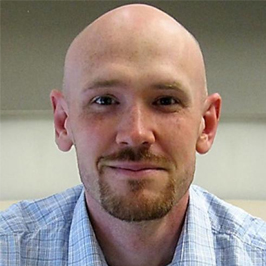 Written by: Jonathan Bush MD, FRCPC
The David Hardwick Pathology Learning Center (DHPLC)
Jonathan Bush, Pediatric and Perinatal Pathologist,BC Children's and Women's Hospital; Clinical Assistant Professor, Department of Pathology and Laboratory Medicine; Director, David Hardwick Pathology Learning Centre UBC
The David Hardwick Pathology Learning Center (DHPLC) has seen some remarkable changes since I took the role as director at the start of the pandemic. Since starting as a pediatric/perinatal pathologist at BC Children's and Women's (BCCW) in 2015, I have always enjoyed teaching in the UBC undergraduate, undergraduate medicine, and graduate programs. But I particularly enjoyed teaching in the CPC session to the first and second year medical students using the DHPLC specimens. Prior to COVID, in addition to general duties within the DHPLC I was eager to re-engage hospitals and health authorities to create a new consent for patients/families to donate specimens to the museum collection. A preliminary roll out at BCCW showed positive responses in collecting new congenital heart defect specimens. Then COVID hit, and I want to highlight the impressive accomplishments that have happened at the DHPLC.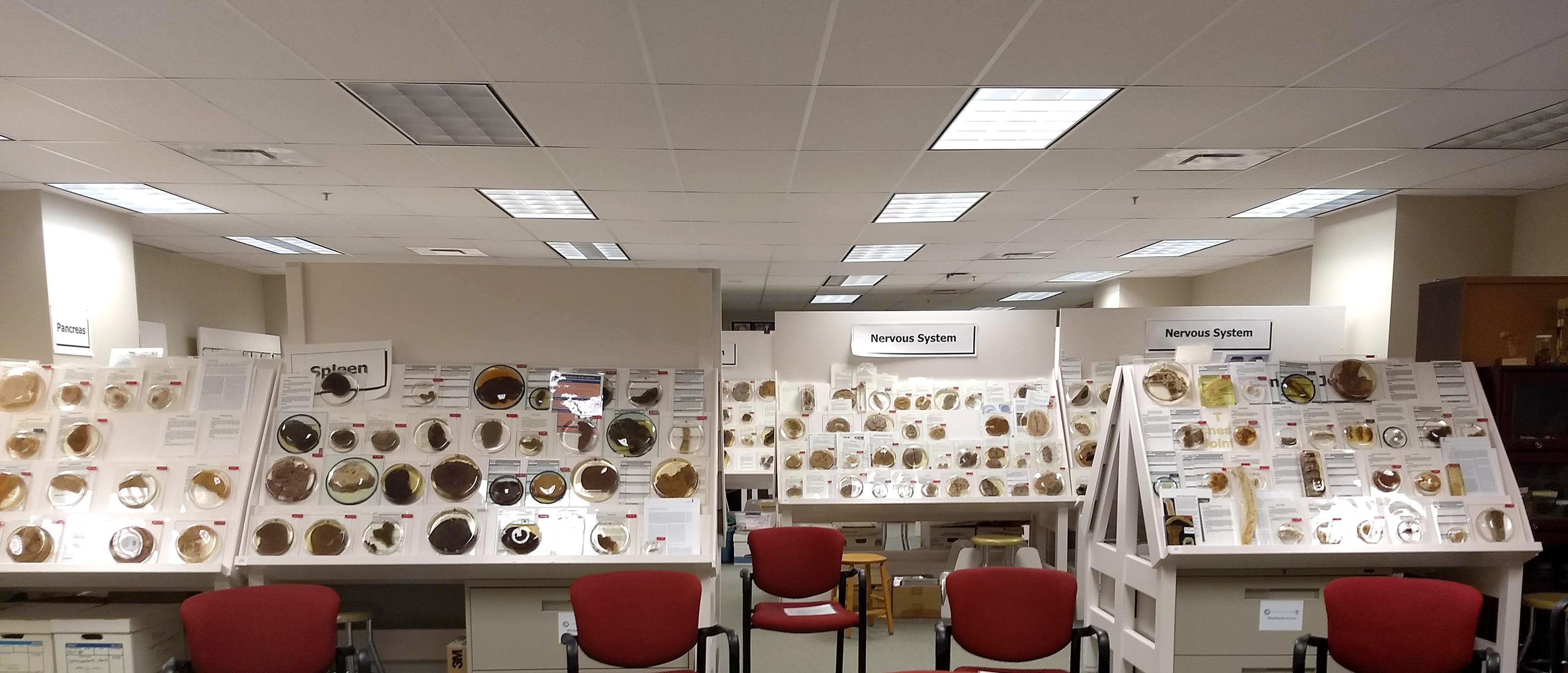 First and foremost, I would like to thank Helen Dyck who needs no introduction. Not only did she help me while temporarily away from duties, for which I am forever grateful, she facilitated a transfer of our entire virtual slide collection from our outdated server. This new server supports virtual slide imaging without Adobe Flash, which has likely caused more chaos in digital pathology than what happened in Y2K! Helen, you are incredible at what you do.
Second, Dr. Jennifer Kong took on the role of providing educational requests of the DHPLC through this last year. I can happily say that the DHPLC was determined to do our best to continue offering our services as best as possible during COVID, and that meant moving digitally. Jen assembled a great team and obtained support to produce a collection of videos which we hope to share with you in the near future that brings the DHPLC experience into your office or classroom. As all events can have a silver lining, this rapid transition to a digital footprint showed us how we might proceed to create a more virtual DHPLC experience going forward. This is another important goal of mine in expanding access to those all across BC, and not just limiting this gem of educational material to those located in the lower mainland who can physically visit the site. We have some exciting opportunities to expand both the scope and content with some future funding coming down the pipeline, so stay tuned!
A third person I would like to acknowledge for their effort during this COVID period is Dr. Shreya Moodley, pediatric cardiologist at BCCW/UBC. Shreya used the material at the DHPLC congenital heart collection to create virtual 3D printed hearts for the UGME CPC on congenital heart defects with resounding support by the students. In conjunction with the UBC/BCCW Digital Lab, the students were able to virtually fly through the congenital defects that previously required a hands on experience with some specimens that were nearing the end of their life cycle. I congratulate Shreya and all others for the huge accomplishment in such as short amount of time.
Lastly, I want to thank Genevieve MacMillan. No words of gratitude can accurately express what you have done for me in this first year. You. Are. Phenomenal.
With this all in mind, I want to thank all the staff affiliated with UBC DPLM, not just the DHPLC. Everyone plays a role in helping to advance our Department, and it is only together that we as a family can enhance our mission, from ground-breaking research across the board to unbeatable clinical care to having the best dang administrative team at UBC. We are continuing the strong tradition and work ethic that Dr. Hardwick helped develop as we move onward and upward! To UBC DPLM past, present, and ever higher future achievements.