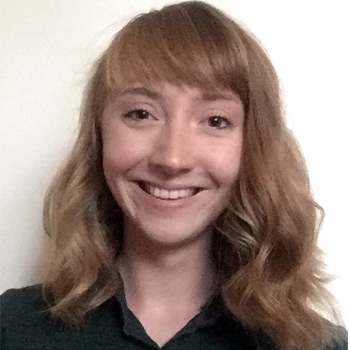 Rachel Cederberg
MSc
Supervisor: Kevin Bennewith
Short bio:
My main research interest is cancer immunology. More specifically, I am interested in the how immune cell infiltrates, within the primary tumor site and pre-metastatic niches, promote breast cancer metastasis, as well as the specific mechanisms cancer cells use to dampen the host immune response. I completed a Bachelor of Science in Biology at the University of British Columbia (UBC) in 2015. Prior to starting graduate studies this fall, I spent two years working for a small biotechnology company, with a focus on developing cancer therapeutics to target myeloid-derived suppressor cells. After completing my graduate degree at UBC, I am interested in pursuing a career in industry as a research scientist. When I'm not in the lab, I love to knit, read, and practice yoga. I chose to pursue graduate studies at UBC, specifically through the Department of Pathology because the department is interdisciplinary, therefore there are more opportunities for collaboration between researchers and trainees from a multitude of different research backgrounds.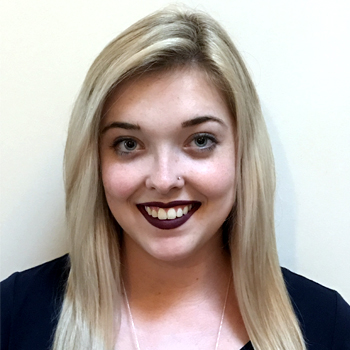 Lauren Forgrave
MSc
Supervisor: Mari DeMarco
Short bio:
My current area of research is pathology and laboratory medicine. Specifically, my master's project involves looking at the protein composition of the most common form of frontotemporal lobar degeneration. I recently moved to Vancouver from Saint John, New Brunswick, where I attended The University of New Brunswick and received a bachelor's degree in biology-psychology with a minor in chemistry. When I'm not at school, my personal interests include hiking, the gym, and being with friends and family. Professionally, I aim to stay in the field of research. I chose UBC because I really clicked with my supervisor and was extremely interested in the research going on in her laboratory.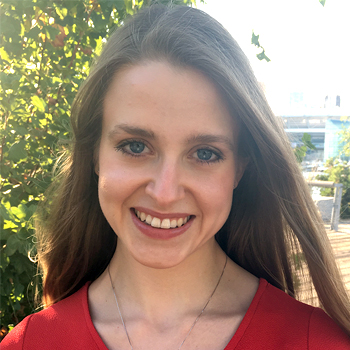 Kendall Greening
MSc
Supervisor: David Huntsman
Short bio:
My interest in pathology stemmed from my experience in UBC's Bachelor of Medical Laboratory Science (BMLSc) program within the same department. The program showcased both the research and clinical aspects of the discipline and how they are connected.  Seeing this link is what made me decide to continue my education in pathology. Through BMLSc I was also given the opportunity to connect with Dr. David Huntsman's lab to do a directed studies project. I became excited about the research he and his lab are doing for ovarian cancer and I greatly enjoyed working with the team, so I determined I wanted to pursue my graduate studies in his lab. I began my Master's project in September and my research focuses on relating the presentation of normal tissue in the female reproductive tract to the development of ovarian cancer, as well as looking at possible protection of oral contraceptive pills against the development of high grade serous ovarian cancer. When not working on my classes or research, I enjoy working with and teaching children, which I do as coordinator of the Sunday School at my church and an outreach volunteer with Let's Talk Science.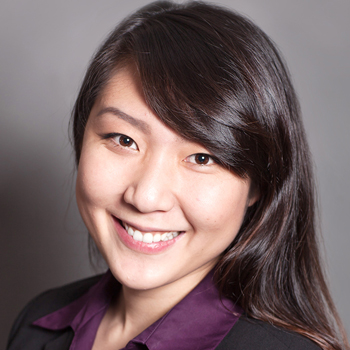 Jennifer (Xiaoye) Ji
MD/PhD
Supervisor: David Huntsman
Short bio:
Under the mentorship of Dr. David Huntsman at the BC Cancer Research Centre, my research focuses on the proteomic, metabolic and translational aspects of clear cell ovarian cancer. Clear cell ovarian cancer is the second most common subtype of epithelial ovarian cancers, the chemoresistant nature of this malignancy urges further detailed molecular characterization and the development of targeted therapeutics. Prior to graduate school, I completed a Bachelor of Science Honors in the UBC-BICT joint Biotechnology program. Using the skills obtained from a combined MD/PhD degree, I aim to become a clinician scientist at the forefront of medical advancement. Outside of academia, I enjoy painting using both traditional and digital media. I choose UBC for its excellent research and medical community as well as its many inspiring mentors.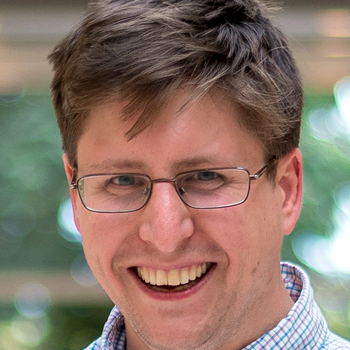 Kevin Kuchinski
MSc
Supervisor(s): Natalie Prystajecky (Helene Cote)
Short bio:
During my BSc in Microbiology and Immunology at UBC, I developed an interest in emerging infectious diseases and how they 'spill-over' from wildlife into humans. When I learned researchers at the BC Centre for Disease Control and Ministry of Agriculture were studying avian influenza outbreaks in BC, I was eager to get involved with their project as a graduate student. We are currently using next-generation sequencing technologies to detect and sequence avian influenza genomes in sediment from wetlands inhabited by infected wild birds. We hope this information will protect commercial poultry flocks from disease outbreaks and allow us to monitor the risk to humans from potentially dangerous zoonotic strains. Outside of research, I enjoy volunteering with organizations that make science accessible to wider audiences and get people engaged in research. I also enjoy spending time in the mountains, especially backpacking, scrambling, and rock climbing. The proximity to mountains, along with the opportunity to do exciting research while experiencing the inner-workings of a government disease control agency are what drew me to the Pathology and Laboratory Medicine program at UBC.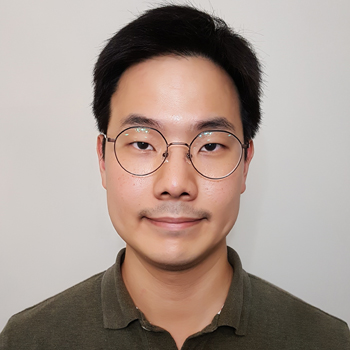 Hakwoo Lee
MSc
Supervisor: Sam Aparicio
Short bio:
I'm a Master's student in the Department of Pathology and Laboratory Medicine. I was a breast cancer surgeon in South Korea and came here to study and do a research on breast cancer. Currently, I'm working at the Department of Molecular Oncology, BC Cancer Research Centre. I'm interested in molecular oncology in advanced breast cancer as well as treatment resistance and cancer metastasis. It is the most undiscovered and frustrating field in clinic because there is no effective treatment for metastatic patients at this point. In our lab, we are interested in clonal dynamics and evolutions in cancer and we are doing a lot of research on breast cancer and ovarian cancer. I'm planning to work on xenograft mouse models in breast cancer metastasis trying to understand what is going on during cancer progression. I'm having a great experience and learning a lot from this program. UBC is a great place to learn and improve your knowledge. Also, it is located in the beautiful city of Vancouver. So, I highly recommend UBC graduate school to prospective students!
<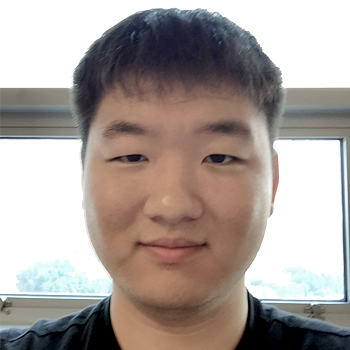 Michael (Yu) Li
MSc
Supervisor: Christian Steidl
Short bio:
I am currently working with Dr. Christian Steidl to characterize the role of RCOR1, which encodes a protein involved in gene regulation and modification of DNA structure, in diffuse large B cell lymphoma (DLBCL). I completed my Bachelor's degree in Microbiology and Immunology at UBC, where I did my undergraduate thesis in Dr. Gerald Krystal's lab at the BCCRC focusing on the use of ultraviolet-light inactivated HSV-1 to treat prostate cancer. As a new Master's student in the Department of Pathology and Laboratory Medicine at UBC, I am excited to continue my journey here both as a student and as a budding researcher. The program offers the unique opportunity to work and interact with some of the leading scientific minds in the world. In addition, UBC is a fantastic university with a diverse (and fun) community! In my free time I enjoy reading, hiking in the summer and hanging out with friends.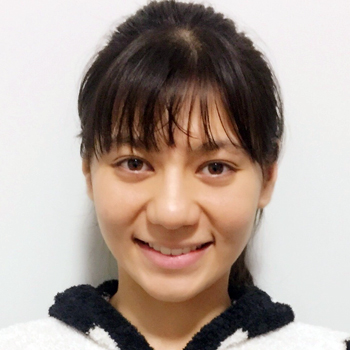 Anam (Nan Nan) Liu
MSc
Supervisor(s): Andrew Minchinton (Helene Cote)
Short bio:
Having the opportunity to travel and work outside Canada for 2 years, I had the privilege to experience both industry as well as academia. Upon returning to Vancouver and completion of my bachelor's degree in April (2017), I have decided to continue my studies. With an Honours Biophyscis background specialized in Microbiology, I have always been interested in Oncology and transforming research into clinical application. Currently working in Dr. Andrew Minchinton's laboratory, who actively targets hypoxia in tumour tissues by combining radiotherapy and chemotherapy, I am able to utilize all my knowledge and keep learning simultaneously. UBC is where I did my undergrad and where I love the most. The pathology and Lab Medicine program here at UBC is well established and focuses on guiding each student in becoming a successful researcher. Being married since May this year, my husband, who is also a UBC grad (2015) ,and I decides to stay in this wonderful and memorable city for a while longer ,thus all the more reasons why I chose to continue my grad studies here at the heart of our home.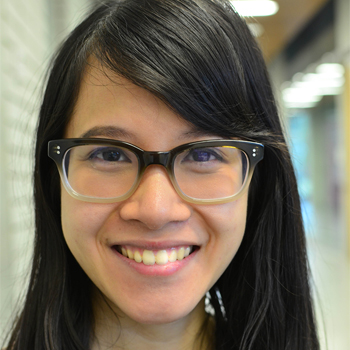 Jennifer Luu
MSc
Supervisor: Will Lockwood
Short bio:
I am a MSc student in Dr. William Lockwood's lab. My research interest is cancer immunology, and I am studying how immune cells influence lung cancer initiation and development! I received my BSc in Biology at UBC; during my degree, I did co-op and hopped around labs, gaining wet lab experience in brain cancer and structural biology labs. Professionally, my interests center around science policy and communication. How can research be translated into positive policies for society? What research should be prioritized when there are pressing issues like global warming and social inequality? These are some questions I am eager to answer. Outside of lab and course work, I engage in creative pursuits: drawing, photography, and cooking are my favourites. I also enjoy running, hiking, and a good meal with friends. I chose UBC for two reasons, which are research excellence and environment. UBC is filled with passionate researchers that make research more exciting and fulfilling. On environment, I must admit a local bias: this is a beautiful city! I hope to make the most of my time in my degree, and look forward to becoming a better scientist.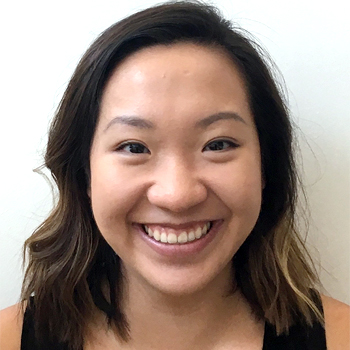 Amy (Quyen) Nguyen
MSc
Supervisor: Mari DeMarco
Short bio:
Pathologically, Alzheimer's disease (AD) is characterized by the presence of amyloid-b (Ab) proteinaceous deposits in the brain including extracellular amyloid plaques and intracellular neurofibrillary tangles. Numerous studies have shown that changes in concentrations of cerebrospinal fluid (CSF) amyloid-b (Ab) peptides are biochemical indicators of AD that can predict cognitive decline. Although Ab peptides have shown to be a reliable diagnostic biomarker for AD in CSF, this bio-fluid can only be obtained through an invasive procedure called a lumbar puncture. Thus, there is a need for a non-invasive method for detection of AD biomarkers such as in blood. The objective of my project is to develop an analytical method to quantitate the Ab peptides in plasma using immunometric methods and mass spectrometry. I received my Bachelor of Science honours in chemistry at UBC-O. I am most interest in analytical chemistry more specifically mass spectrometry. I plan to pursue a career in industry post graduation. My previous experience at UBC-O was amazing and I was able to fully experience all the opportunities UBC has to offer, which was why I have chosen UBC for my graduate studies.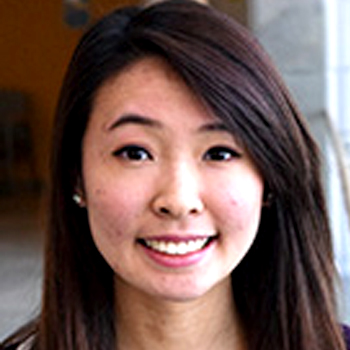 Lily Sung (Takeuchi)
MSc
Supervisor: Jay Kizhakkedathu
Short bio:
After completing my degree in Medical Laboratory Sciences at the University of British Columbia, I decided to continue my studies at UBC for a Masters degree in Pathology and Laboratory Medicine with the Kizhakkedathu group at the Centre for Blood Research. My research interest is at the interface of biology and chemistry: to engineer creative solutions to overcome barriers in the body and enhance therapeutics delivery. Our project focuses on the development of a targeted polymeric drug delivery system for the treatment of tranfusion-associated cardiac iron overload. When I'm not in the lab you can find me tuning in to the latest episodes of my favourite podcasts (Radiolab and This American Life to name a few) or poured over a book at my go-to doughnut spot, Cartems. I chose UBC for its beautiful campus and diverse community!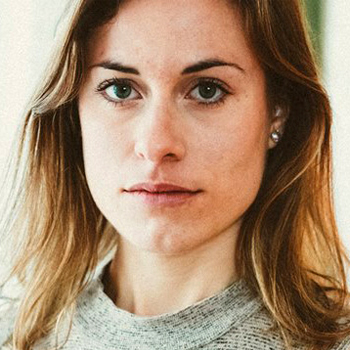 Anna-Catharina Wilhelm
MSc
Supervisor: David Granville
Short bio:
I joined  Granville lab in September 2017 and is currently working on the role of serine proteases in autoimmune skin diseases. I received my Bachelor's of science degree in biochemistry and molecular biology from Michigan Technological University. My research experiences began very early in my university career including doing research in biomedical engineering, glycobiology, environmental microbiology, bioanalytical chemistry, organic chemistry and an internship in battery chemistry related to analytical chemical techniques. My person interest and my professional interests continue to evolve, but that is what makes everything interesting! I enjoy running, yoga, biking, hiking, and being active. At the same time a cozy day with coffee and a movie is always nice. Understanding my professional interests an ongoing progress. By meeting people and networking you get lots of opinions, stories, and advice. I am excited to see where my education in medicine and research will take me, whether it is working in biotechnology, medicine, or something else. UBC believes in investing in its scientific research department and student population. The ability for the students and country to grow with the time is to educate the population, and UBC is ranked at the top.UBC offers me the balance between educational and professional opportunities. The growing amount of biomedical technologies and biopharmaceutical companies are located in the city and close by. This makes the University of British Columbia a very attractive area to progress my career as a scientist and beyond. The university is also located in one of the most beautiful cities in the world, while still having quick access away from the buzz to the outdoors.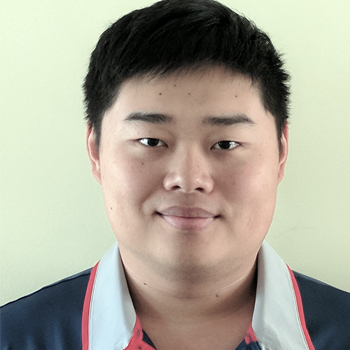 Wayne (Hanqi) Zhao
PhD
Supervisor: Dana Devine
Short bio:
My primary research interest includes the effect of refrigeration on platelets and their effects in the body after transfusion. I completed my undergraduate degree in immunology at University of Toronto. I then moved to complete my Master's degree at UBC in experimental medicine working with antifreeze proteins. My professional interest includes biotechnology and science related business ventures. During my off time I like to explore the city for delicious food. I am also very passionate about motorsports such as autocross and track days. I choose to pursuit my degree in UBC because it is a diverse university with experts specializing in a variety of fields. This means that I can receive many different opinions and suggestions for my research. In return, my research will have a broad application. Vancouver is also a beautiful city full of charms and charisma. I am very happy that I am studying here at UBC.