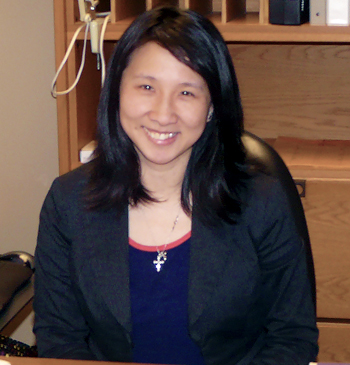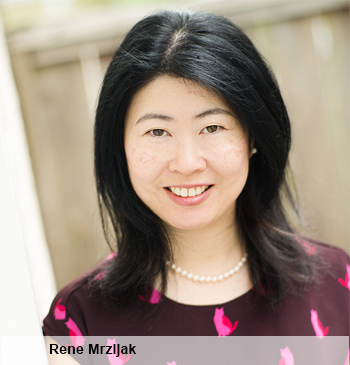 Director's note
I hope you've all had a successful and fruitful 2017. This year you saw many changes within our administrative team. First, with Dr. Mike Allard taking a 6-month administrative leave and Dr. Don Brooks stepping in to work with us. It has been wonderful working with Dr. Brooks and we wish to thank him for all of his support and guidance during his term as Acting Head. We would also like to thank Dr. Allard for returning after his well-deserved leave and look forward to his continued support and guidance
You also saw many changes within our Human Resources team. Our two HR Assistants, Samantha Miller and Sandra Izzard, joined us earlier in the year and our HR Manager, Yanny Yeung, joined us in the Spring. I am happy to say that our Human Resources team is now complete and we have a wonderful team who is working very hard to support the Department's Human Resources function. Please feel free to reach out to any of the ladies for all Human Resources related matters or queries.
I also wish to take this opportunity to 'Thank' all of our other administrative team members for your hard work and dedication towards your respective portfolios. This includes all of our staff working in the Administrative and Communications section, the Finance team, and all of our Education teams. We are fortunate to have a wonderful team of staff members who help us navigate the day in, day out functions of the entire department. It is with all of your collective seamless efforts that help support all departmental functions, which make Pathology one of the largest departments within the Faculty of Medicine at UBC.
Yet another administrative office change you will see in the next while is my own maternity leave. I will be starting my maternity leave in December 2017 with plans to return around July 2018. We have arranged for a part-time secondment with Ms. Rene Mrzljak, rmrzljak@cw.bc.ca, to be the Interim Director of HR and Administration. Rene is currently the Director of Administration in the Department of Medical Genetics, and has been in this role since 2007. She has worked with the Pathology team in the past and brings with her a wealth of administrative experience within the Faculty of Medicine and UBC. During this time, Adeline Chan, adchan@pathology.ubc.ca, will also be promoted to an Interim Administrative Manager position and will take the lead on any administrative matters. Yanny Yeung, yanny.yeung@pathology.ubc.ca, will also take a lead on all Human Resources matters. Please feel free to contact Adeline, Yanny, or Rene with your administrative and Human Resources related questions and queries.
Lastly, I wish you and your families all a wonderful Holiday Season and a healthy and prosperous New Year.
Sincerely,
Aileen To
Director, HR and Administration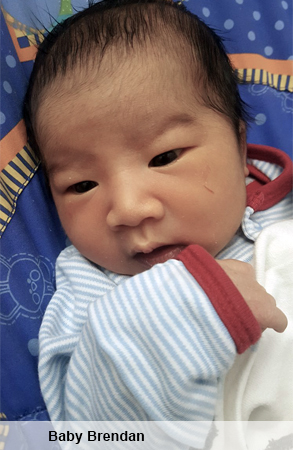 Please meet Baby Brendan, who joined us on Friday December 8th, 2017 at 7.72 lbs. Brendan arrived within minutes of getting to the hospital; he joins big brother Clinton to complete our family of 4. I am excited and nervous to embark on my new role of mom to 2 boys, surely it will be fun and headache filled! I hope to bring Brendan in to visit the office in the new year.
HAPPY HOLIDAYS! Aileen