From The Academy of Translational Medicine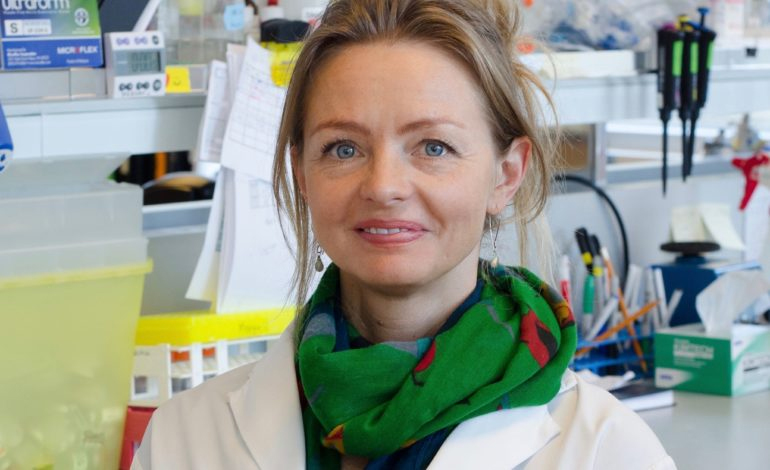 ---
---
We are entering a golden age of biomedical discovery, where new classes of therapeutics are expected to transform human health and drive economic growth over the next century. With world-class biomedical researchers and a vibrant life sciences ecosystem, BC has a distinct opportunity to lead this global transformation and shape a more healthy, sustainable, and innovative future for British Columbia. Never before have we had access to as much information and as many tools to advance research discoveries. Yet, in spite of the accelerated pace of fundamental discoveries across all areas of biomedicine, the timeline for translating this knowledge into concrete improvements in clinical care, continues to lag dramatically. This is a challenge that we need to solve and conquer, if we want to be internationally competitive.

---
Figure 1. Challenges facing translational medicine and the resulting effects.
---
The Academy of Translational Medicine (ATM) is UBC's contribution to attempting to connect the dots and provide support for researchers to accelerate progress through the pipeline from research discovery to patient impact. We see the ATM at the centre of health and wealth in British Columbia: a powerful innovation hub dedicated to accelerating the translation of scientific discoveries into clinical practice, by enabling a smoother, shorter path for translation, and rapidly solving some of life's most pressing health challenges, from cancer to diabetes to dementia.
ATM structure: To leverage the existing world-class strengths and services within UBC and BC, the ATM will operate as an umbrella structure that connects and supports existing capabilities and helps fill technology and expertise gaps, to create a smooth, continuous pipeline for accelerated translational medicine.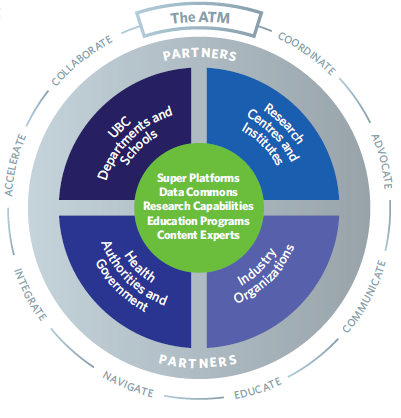 Figure 2. The ATM's partnership-based operating model.
Focus areas: - The bold long-term goal of the ATM is to reduce the timeline for translational medicine by 50% or more over a 10-year period. To achieve this goal, the ATM will focus on key areas to address existing challenges and to leverage opportunities and strengths within UBC:
Driving research innovations forward by filling in technology and expertise gaps and creating super platforms that are available to the broader community;
Creating a culture of collaboration across disciplines and sectors, including ways of data sharing;
Expanding and amplifying research by providing education and training including in regulatory affairs and entrepreneurship;
Accelerate translational by providing key services to UBC researchers, like infrastructure and support for regulatory affairs and industry partnerships.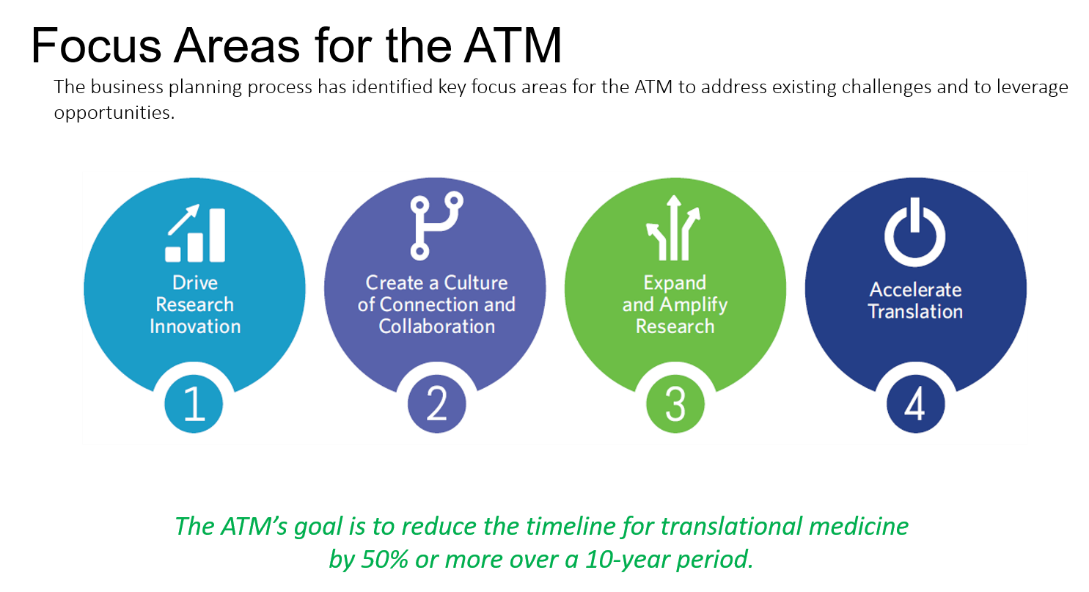 Figure 3. Focus areas for the Academy of Translational Medicine.
---
Super platforms: The UBC research landscape displays world-class research strengths laying the foundation for a strong translational pipeline. Identifying and promoting new research capabilities and platforms to support translational research is a key priority for the ATM. In the short-term, the ATM will partake in identifying gaps and supporting the establishment of new key technology and capabilities through strategic positioning, networking and recruitment. The long-term goal is for the ATM to assist with large-scale fundraising, establishment and operation of new super platforms to support research throughout the ecosystem.

Figure 4. BC's bio-innovation pipeline and the foundational components to fill critical gaps.
---
Culture of collaboration: To accelerate innovation and translation, the ATM aims to break down the research silos and increase collaboration across diseases and sectors. The ATM has created a community of early-career researchers hired under the Faculty Renewal and Academic Renewal programs for translational medicine. In addition to hosting monthly Rounds covering topics of interest to the community as well as research talks to breed cross-pollination and collaboration, the ATM is also planning various events for this community to build and advance relationships and research networks to shape the future of translational medicine at UBC. The long-term goal is to develop infrastructure, networks and communities to connect academic researchers across disciplines with each other, with clinicians, with industry and with health authorities to smoothen the path from discovery to patient impact.
Education and training: Lack of education and knowledge in areas like regulatory affairs and venture-building is a key challenge in BC that directly leads to delay in - or loss of - opportunity, revenue and jobs. To meet identified needs in the educational landscape, the ATM is building a platform of micro-credential courses in entrepreneurship and regulatory affairs over the next year, with the long-term goal of scaling the platform to contain a full and comprehensive suite of educational offerings to support the entire translational medicine ecosystem.
Key services: Limited understanding of regulatory affairs among faculty members and the inopportune regulatory environment in Canada is a major roadblock to accelerated development of new therapeutics. The post COVID-19 environment presents a golden opportunity for creating lasting positive impact on the regulatory systems in Canada. To embrace this opportunity, the ATM has established a Regulatory Advisory Council (RAC) with members from local and international industry and academic institutions, to provide guidance and advice to ATM and UBC for accelerating translational medicine. The RAC provides guidance on the development of an academic regulatory program at UBC, relevant regulatory topics and direction of the ATM to best support UBC researchers. In the next two years, the ATM aims to establish additional advisory councils in the key areas of industry liaison, education and data sharing to guide and advise the ATM on ways of providing services and support to researchers throughout BC's translational ecosystem.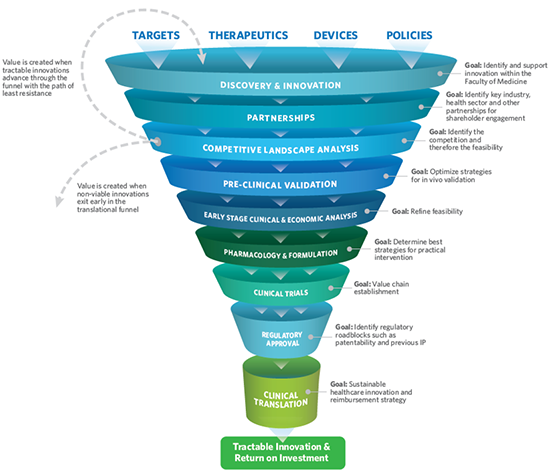 Figure 5. Funnel representing the regulatory landscape. Promising input enter at the top and proceed through to successive levels, resulting in either a tractable innovation or and exit (with possible re-entry).
By creating networks to connect researchers across disciplines, filling in technology gaps, providing education and training in areas of regulatory affairs and entrepreneurship, and supporting researchers with new infrastructure and key services, the ATM aims to deliver a smooth structure for therapeutic developments, identifying viable projects early and advancing them through the levels of development, leading to tractable innovations both faster and cheaper, and ultimately providing better healthcare at a lower cost to Canadian patients.