The Department of Pathology is part of the UBC Faculty of Medicine, and is one of the twelve departments initially set up under the Faculty when it was established in 1949
The Department offers courses to medical students with the aim of enhancing the students' understanding of disease causation; the processes underlying the induction, progression, and regression of disease; and the understanding of laboratory tests in the diagnosis and treatment of disease. The Department of Pathology also has research teams pursuing questions about the causes, consequences, and control of degenerative, inflammatory, and infectious diseases of heart and blood vessels, interstitial and airways diseases of lung, cancer and carcinogenesis in adults and children, diabetogenesis, coagulation and blood diseases, lipid disorders, environmental risks to water, food and air, inflammatory and degenerative brain diseases, developmental biology and fetal-maternal relationships, imaging technologies and data integration strategies, and clinical-pathological correlations that rely on genetic, pathological, environmental, clinical, and demographic information.
Department Heads Since 1949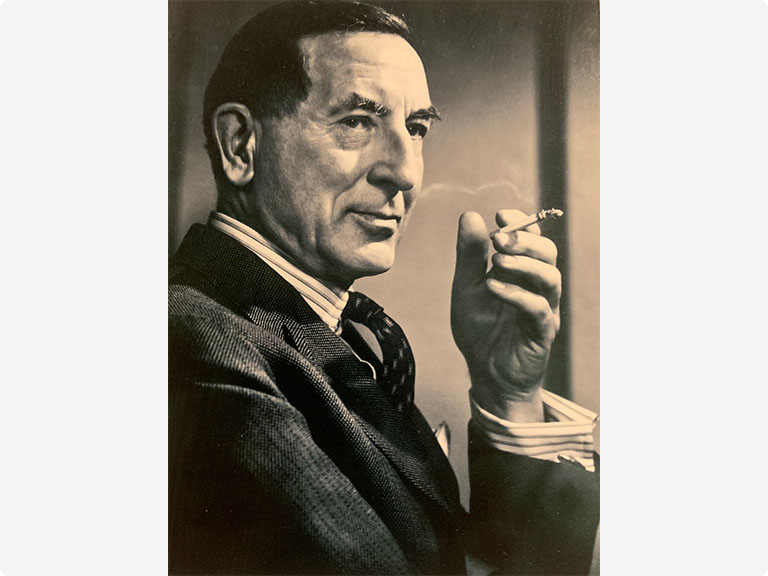 William Boyd, Professor and Head 1951-1954
Dr. William Boyd (1885- 1979) was a very famous professor of Pathology and author of numerous pathology textbooks. He was brought in to be the first Head of the Pathology Department at UBC when the medical school started in 1951. He brought with him a collection of specimens which formed the basis of the Museum Specimen Collections, some of which are still on display. This collection formed the core of the pathological specimens used to teach the Medical Undergraduate students and residents and has been added to over the years.
Boyd understood the noble role that the field of pathology played in the grand scheme of medical practice and he did his best to inform the medical professions about pathology. Sir William Boyd's text books were legendary and their influence reached around the globe. Boyd wrote in the preface to the 8th edition of Pathology for the Physician that "the purpose of pathology is not merely to learn a set of facts about things, but to study the causes of things, and why things happen. Truth lies not in facts, but in the relation between facts."
---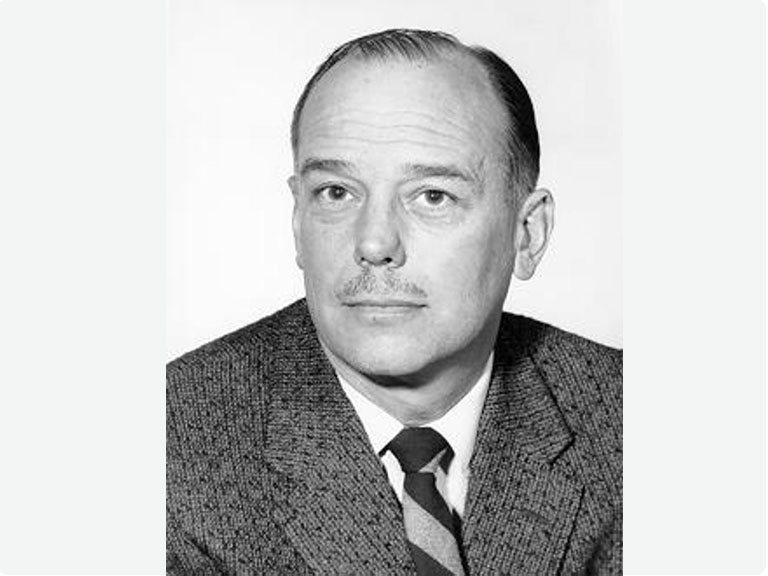 Harold E. Tyalor, Professor and Head 1955-1968
Harold E. Tyalor, Professor and Head 1955-1968
UBC byus electron microscope

July 1959
---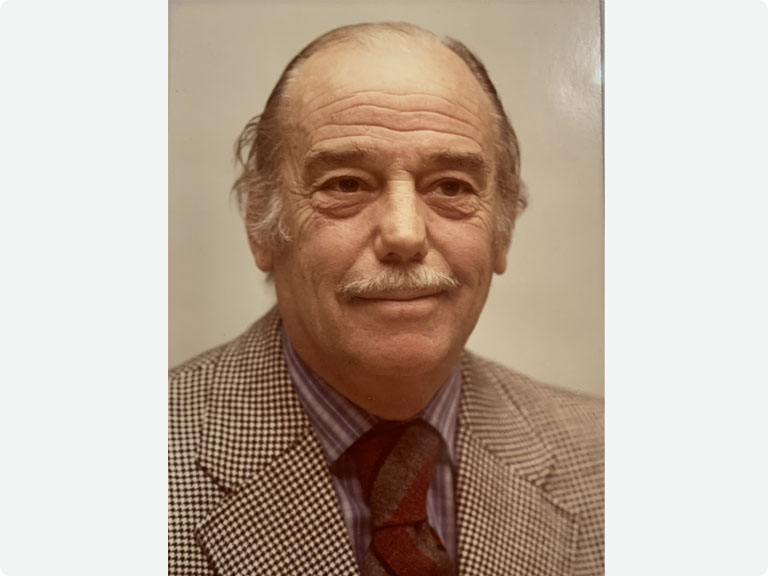 William Lawrie Dunn, Professor and Head 1968-1976
William Lawrie Dunn [October 23, 1927 – May 5, 2019]
During his years Dr. Dunn was the guiding light in re-organizing the teaching programs in the Pathology Department and spent many hours with residents and students, personally preparing them for the arduous written and final oral exams - all of this in spite of his demanding schedule.
---
David F. Hardwick, Professor and Head 1976-1990
The inimitable bow-tied Professor Emeritus David Hardwick (1934 – 2021), a graduate of UBC's fourth medical class in 1957, was appointed to the Department of Pathology in 1965 and was department head from 1976 to 1990. In 1966, he took over the MD undergraduate pathology course, restructuring and codifying it into an educational program that ran for more than 30 years. His research contributions were in the fields of pediatric pathology, pathophysiology, clinical pathology and the economic effects of clinical laboratory testing. The UBC David F. Hardwick Pathology Learning Centre in the Diamond Health Care Centre holds specimen collections of both historical and current disease conditions from the 1940s to present day.
Dr. Hardwick's ongoing mission within the Faculty was to ensure that people understood the dynamic of the social system in which they worked and to create administrative structures that were coherent with the social culture and offer cooperative relationships amongst institutions. In 2001, UBC awarded Dr. Hardwick a Doctor of Laws, honoris causa in recognition of his commitment to the principles of academic freedom.
---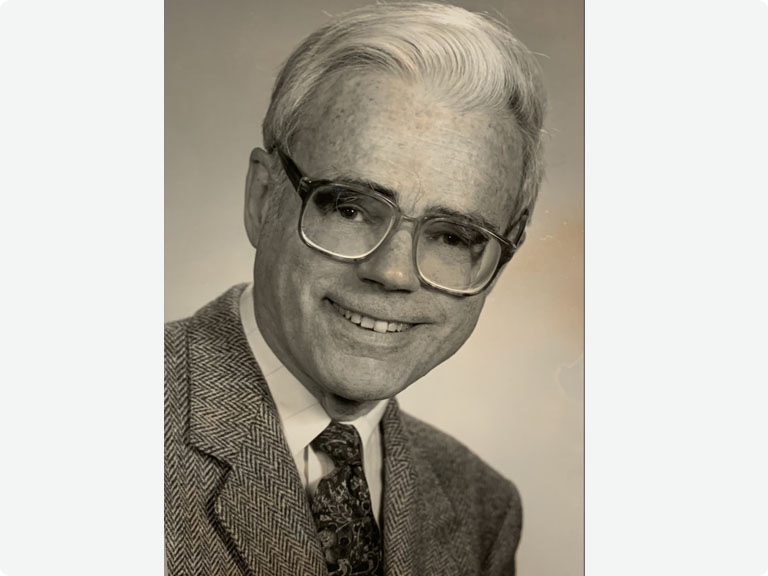 Willam H. Chase, Professor and Acting Head 1990-1992
---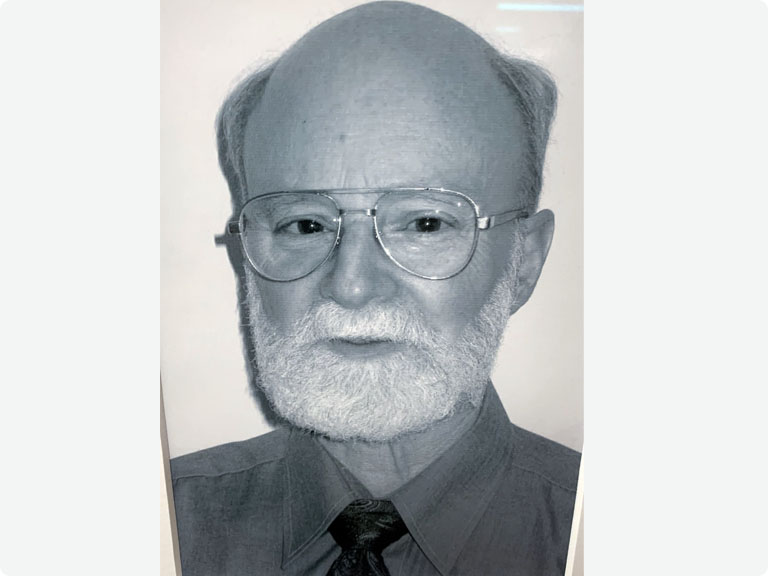 Andrew Churg, Professor and Acting Head 1992-1992
Dr. Churg is a Professor of Pathology at the University of British Columbia and a pathologist at Vancouver General Hospital in Vancouver, BC. He obtained his PhD and MD from the University of Chicago, and did a fellowship in lung pathology with Charles Carrington at Stanford University. He is the author of more than 500 publications dealing with all aspects of thoracic pathology, including the 4th series Fascicle: Tumors of the Serosal Membranes, and Atlas of Interstitial Lung Disease Pathology.
His laboratory has long focused on the effects of occupational and environmental agents on the lung. In addition he has major interests in the diagnosis of malignant mesothelioma and interstitial lung disease. For many years he studied the relationship between asbestos fiber burden and disease, and the interactions of exogenous oxidants and particles in the lung.
---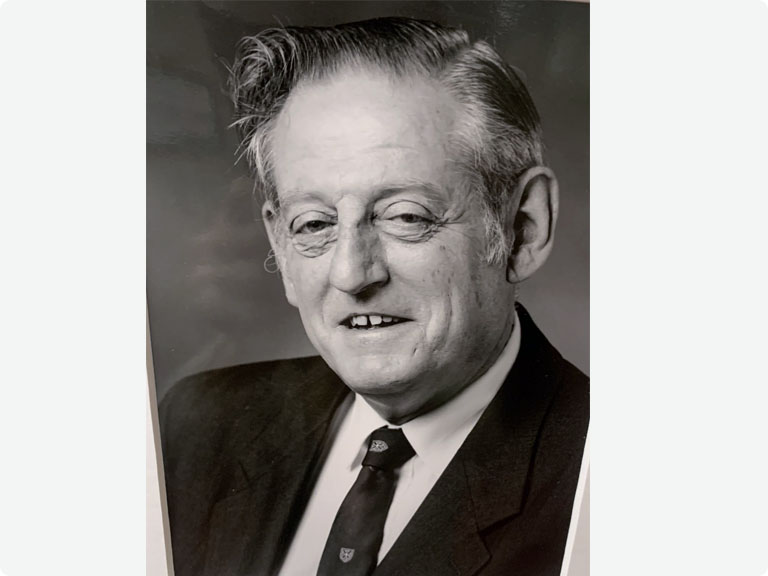 Philip E. Reid, Professor and Acting Head 1992-1993
Philip Edward Reid was born on January 29, 1936 in Westcliff-on-sea, Essex, England. Reid obtained a BSc Honours in biological chemistry in 1957 from the University of Bristol in England. In 1959, he received a MSc in chemistry from Queen's University in Kingston Ontario, which was followed with a PhD in chemistry in 1924. Reid's main research focus was the correlative chemical and histochemical studies of the epithelial glycoproteins of the normal and diseased large and small intestine, and the development of new histochemical procedures for the examination of epithelial glycoproteins. His teaching career expanded over thirty years. In 1964 he began teaching as a Post-Doctoral Fellow in the Department of Chemistry at UBC.
In 1966, Reid became Assistant Professor and MRC Scholar for the Department of Pathology. During his tenure he held many titles in the Department of Pathology, from Assistant Professor (1966-1983) to Professor (1983-1993) to Acting Head (1992-1993). He is best known as the coordinator for the distance format Bachelor of Medical Laboratory Science (BMLSc) degree program, as well as course coordinator for Pathology 300, 404, 405, and 438. Other titles that Reid has held over his career include: founder member for the Mucin Club, member of the UBC Graduate Council and Executive Committee Graduate Council, member of the curriculum committee, to name a few. In 1993, Reid was appointed as honorary member of the BCSMT.
---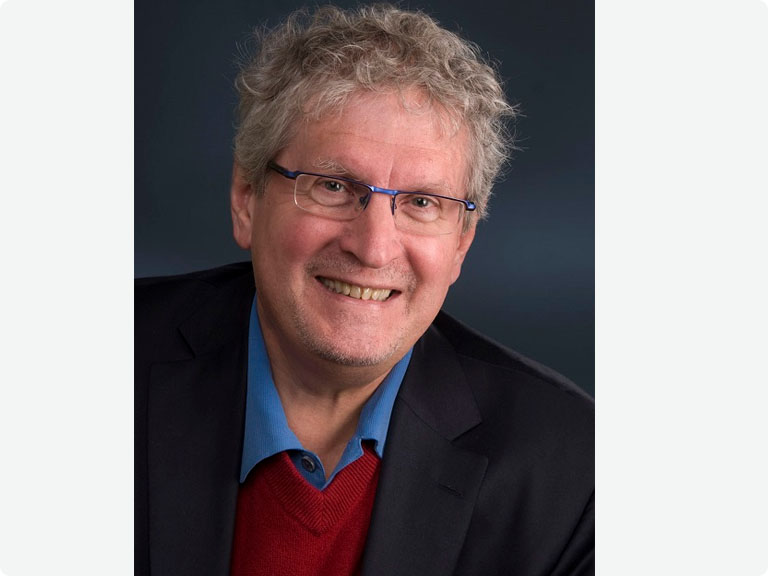 Bruce M. McManus, Professor and Head 1993-2000
Bruce McManus is Professor Emeritus, Department of Pathology and Laboratory Medicine, the University of British Columbia.
Dr. McManus is a member of the Order of British Columbia (2019). Dr. McManus was previously inaugural Scientific Director of the Institute of Circulatory and Respiratory Health, Canadian Institutes of Health Research (2000-2006) and Department Head for Pathology and Laboratory Medicine. Dr. McManus's basic and clinical investigative program is focused on mechanisms, consequences, detection and prevention of injury and aberrant repair involved in inflammatory diseases of the heart and blood vessels, with particular emphasis on enteroviral infections of the heart and transplant vascular disease. He has co-authored over 380 peer-reviewed publications, as well as many chapters. He has edited four books. He is co-holder of several patents and co-founder of several diagnostics startups. Dr. McManus received an MD degree from the University of Saskatchewan, completed his residency in medicine and pathology at the Peter Bent Brigham Hospital, Harvard University, Boston, the PhD at the University of Toledo, and post‐doctoral fellowships at the University of California – Santa Barbara and the National Heart, Lung & Blood Institute, NIH.
---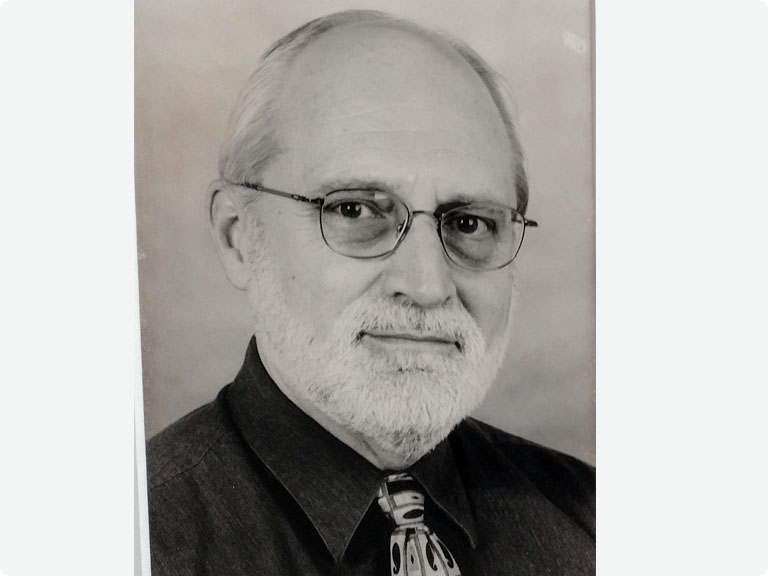 James E. Dimmick, Professor and Head 2001-2003
A UBC alumnus, Dr. Dimmick obtained his medical degree at UBC in 1968 and joined the Faculty of Medicine as a Professor of Pathology in 1990. He served as director of Pathology and Laboratory Medicine at B.C.'s Children's Hospital since 1992.
His interests were the health of the fetus, infant and child, clinical research and teaching.
---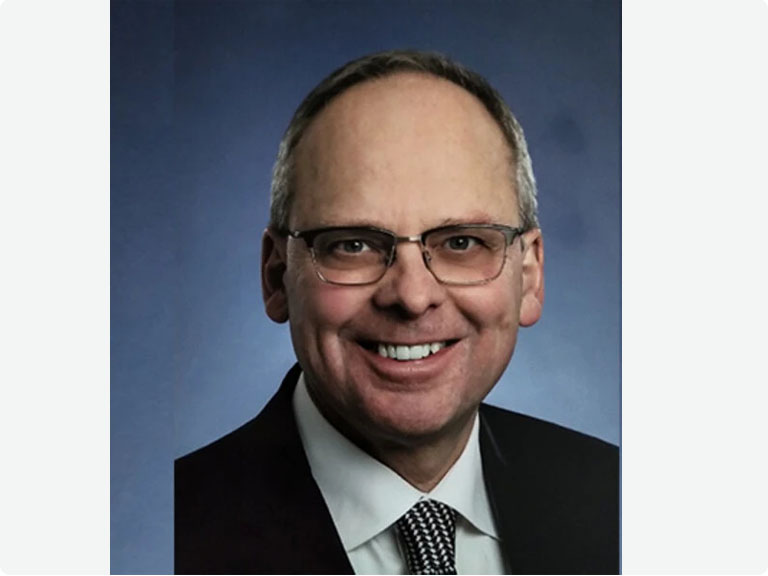 Richard G. Hegele, Professor and Head 2005-2008 (Acting Head Jul 2003 - Jul 2004)
Dr. Hegele completed a PhD in Experimental Pathology at the University of British Columbia (UBC). At UBC, he was promoted through the academic ranks, attaining the rank of Professor. He served as Head, UBC Department of Pathology and Laboratory Medicine from 2005-08 (Acting Head from 2003-2004).
From January 2009 to December 2015, Dr. Hegele served as Professor and Chair of the Department of Laboratory Medicine and Pathobiology at the University of Toronto. From February 2011 to December 2016, he also served as Chief, Department of Paediatric Laboratory Medicine at The Hospital for Sick Children. Since January 2016, Dr. Hegele has served as Vice Dean, Research and Innovation in the Temerty Faculty of Medicine at the University of Toronto.
---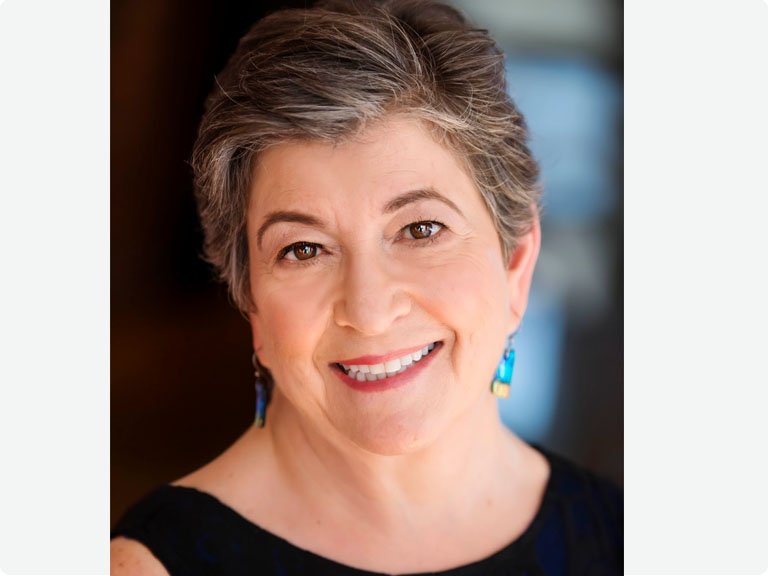 Gillian Lockitch, Professor and Acting Head 2004
Dr. Gillian enjoyed a 25 year career as Medical Professor and dual-certified Specialist in Paediatrics and Medical Biochemistry. During her 25 year academic medical practice her research focused on biochemistry, nutrition and genetics. She authored 57 peer reviewed publications, 14 book chapters and was invited to speak at international conferences throughout Asia, Europe and North America. She received the 1998 YWCA Woman of Distinction Award for Science and Technology.
---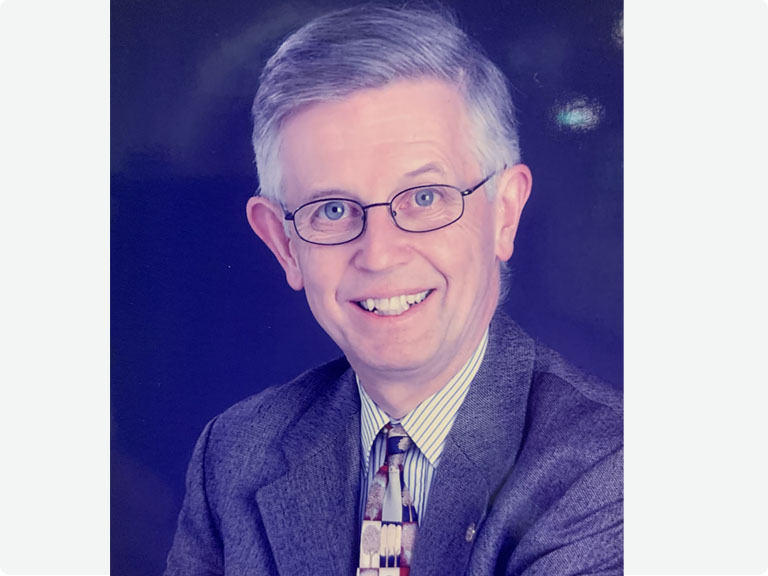 James Cullen, Professor and Acting Head 2005
---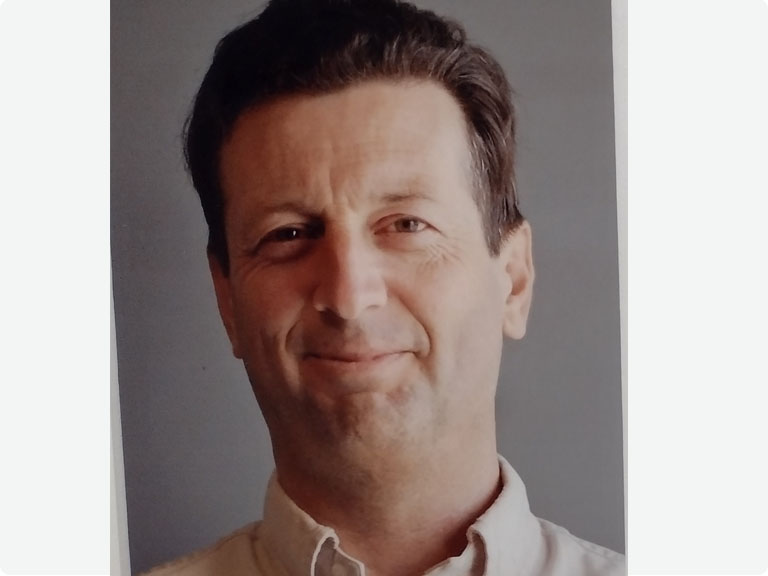 Blake Gilks, Professor and Acting Head 2009-2010
Dr. Blake Gilks, MD, FRCPC, is a Professor Emeritus in the Department of Pathology and Laboratory Medicine at the University of British Columbia and a consultant pathologist at Vancouver General Hospital, the site of the largest surgical oncology program in the province. Dr. Gilks leads a research program focused on gynecological cancers and is co-founder of OvCaRe, a multidisciplinary team studying ovarian cancer. In addition, he is also a co-founder of the Genetic Pathology Evaluation Centre, a collaborative research venture of the Pathology Department, the Prostate Research Centre of the Vancouver General Hospital, and the BC Cancer Agency, utilizing tissue microarray technology to uncover novel cancer biomarkers.
---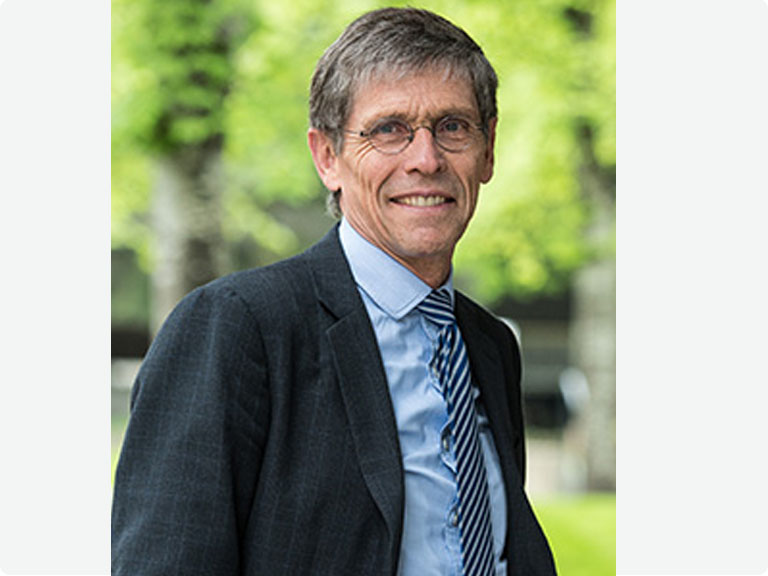 Michael Allard, Professor and Head 2009 - 2018
Dr. Allard served as Head of the UBC Department of Pathology and Laboratory Medicine from 2009 to 2018. He is currently Vice-Dean, Health Engagement, Faculty of Medicine, UBC. His research has focused primarily on mechanisms responsible for adaptation of the heart to exercise and hypertension. More recently, Dr. Allard has turned his attention to developing approaches to assess academic workload and to enable better integration of clinical and academic activities in pathology practice settings. Dr. Allard is a Principal Investigator in the James Hogg Research Centre and a Cardiovascular Pathologist at St. Paul's Hospital, and he remains actively involved in educational programs at UBC.
---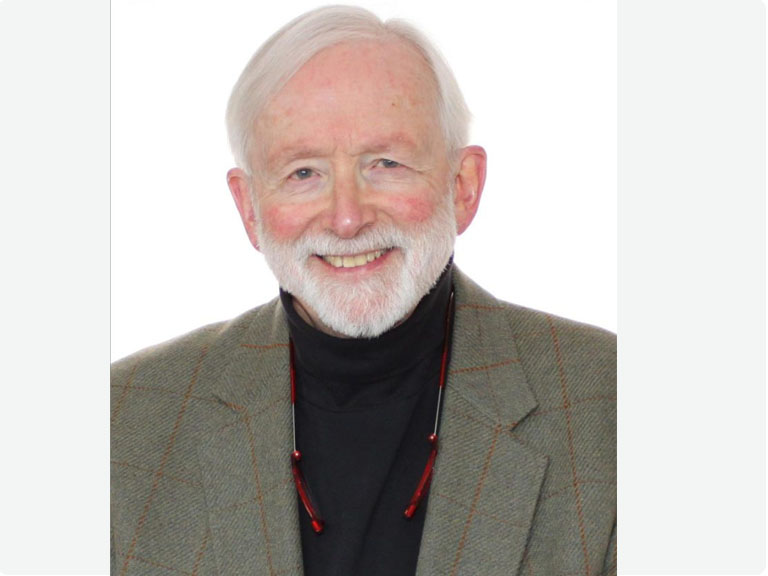 Donald Brooks, Professor and Acting Head 2018-2022
Dr. Don Brooks is a Physical Biochemist, Professor Emeritus in the Departments of Pathology & Laboratory Medicine and Chemistry and Special Advisor on External Relations, Research to the UBC VP Research Office. Following a variety of service roles in Pathology he served as UBC's Associate Vice President Research & International from 2001 to 2011 and as Founding Director of the SPARC Office 2011-2013. In these positions he played a leadership role in promoting research (federally and provincially), building research excellence, capacity and competitiveness at U.B.C.
His major research interests were in surface and polymer chemistry, particularly in developing polymer constructs for biomedical applications including blood compatible materials, blood plasma protein substitutes and drug delivery in which his group is widely recognized. He was one of the five faculty who founded and were awarded CFI funding to build the UBC Centre for Blood Research. He has over 150 research publications, has edited four books and holds four issued U.S. patents. He received the 2000 UBC Alumni Award for Research, a 2002 Golden Jubilee Medal, is a Fellow of the Canadian Academy of Health Sciences, has been recognized by NASA and the American Chemical Society for his research and was presented with the 'Golden Bow Tie' David Hardwick Lifetime Achievement Award by Pathology in 2014.
---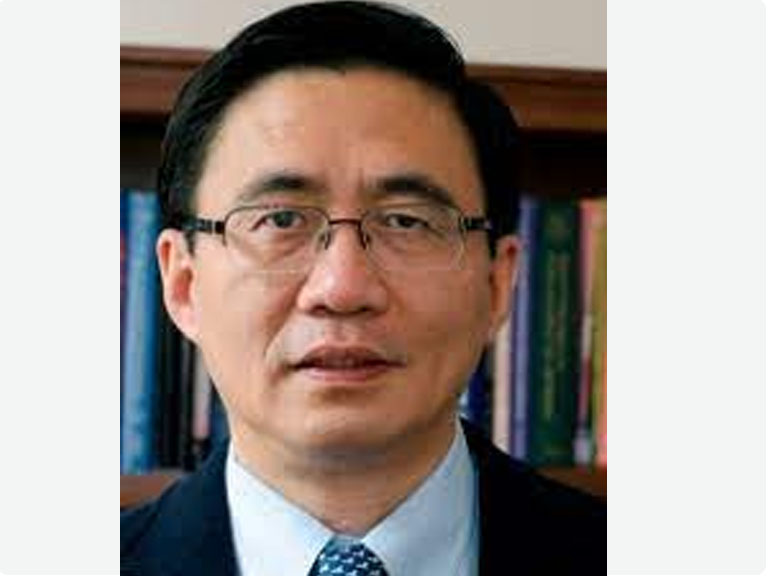 Dr. Zu-hua Gao, Professor and Head 2022-present
Growing up in a small village of mainland China, Dr. Zu-hua Gao obtained his Medical degree from Qingdao Medical College, Master degree from Harbin Medical University, and PhD degree from Peking Union Medical College. Dr. Gao received his post-doctoral fellowship training at the Johns Hopkins Hospital, pathology residency training at Dalhousie University, and subspecialty pathology fellowship at the University of Chicago. Dr. Gao had been the Division Head of Anatomical Pathology and Cytopathology at the University of Calgary and Calgary Laboratory Services between 2007-2011. Between September 2012 and November 2021, Dr. Gao has been the Chair and Chief of the Department of Pathology at McGill University. Since 2019, Dr. Gao has been the President of Canadian Chairs of Pathology and Laboratory Medicine. In 2017, Dr. Gao became a Fellow of the Royal Society of Medicine (London UK). In 2019, Dr. Gao became a Fellow of the Canadian Academy of Health Sciences.
Dr. Gao is currently the Professor and Head of the Department of Pathology and Laboratory Medicine at the University of British Columbia. Dr. Gao provides leadership to the Department by creating and advancing a strategic plan that aligns with the Faculty's strategic plan, building the future and continuing to promote excellence in teaching, research and service.